Classic car owners have very specific insurance needs, and all too often they feel let down when it comes to a claim. Barrett Private Insurances have recently introduced what they say is a revolutionary new policy, designed specifically for classic cars, that changes the rules in the customer's favour. Tom Heavey puts this claim under the microscope as he quizzes Keith Monaghan of Barrett Private Insurances about their approach.
Tom: It's a common belief that all insurance is much the same.  Tell me what's so different about the Barrett approach?
Keith: There's a killer question every classic car owner should ask.  Does my insurer really understand me and my car? Sadly, the answer, more often than not, is that they don't. It's not necessarily their fault. Most insurance companies have to cater for everybody, so it's simpler and more convenient for them to offer a 'one-size-fits-all' policy that they can use for all their customers, regardless of the car they own. However, the cover and approach you need to insure an everyday family car is not what you need for a performance car or a collection of desirable classics. Barrett Private Insurances and their specialist underwriter, Chubb Insurance, are performance and classic car specialists. Chubb sponsor classic car concours and are involved with classic car clubs on both sides of the Atlantic. At Barrett, we focus on advising, managing and arranging cover for this type of car, from single cars to significant collections, so understanding the requirements of the classic car enthusiast and their cars is second nature to us.
Tom: Give me a concrete example of what this means in practice?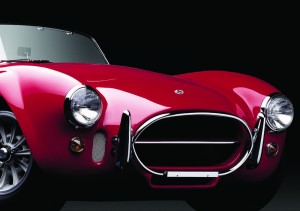 Keith: Heaven forbid, but let us say your car was written-off. Regardless of the sum stated in your policy, most insurers will calculate your settlement based your car's so-called 'market value'. Needless to say with classics, their assessment of 'market value' is likely to be a lot less than you were expecting, and typic ally a lot less than the replacement cost. To add insult to injury, they will then probably deduct an excess. So, if you want to buy something similar, you could find yourself thousands of euros out-of-pocket. We understand this, so our approach is totally different. We allow you to insure your car, whatever its age, at an Agreed Value, which means that you agree the value of your car with us at the time you take out your policy. This agreed sum is then locked-in as your settlement figure for the whole policy year, with no deductions. If it comes to a claim and your car is written off, instead of all the usual infuriating haggling you can relax knowing precisely how much you will receive, down to the last cent. It doesn't sound revolutionary, but it is! And, once the relevant documents have been received, the payment will be in your account via BACs within 24 hours.
Tom: So let's be clear; how do you decide the 'Agreed Value' sum?
Keith: Obviously for new cars, or nearly new cars, it's relatively simple to establish a replacement price. For classics, the agreed sum could be based on the price you paid, or the likely auction price, or what others might recently have offered you. It's entirely up to you. But, I would advise with a classic to have your car valued. Whether you bought it for love, or as an investment, or both, if it hasn't been valued for a while you may be surprised by its current worth. Prices of some marques and models have been moving rapidly recently.
Tom: Fine; that's a write-off, but what happens when your car needs repairing after an accident?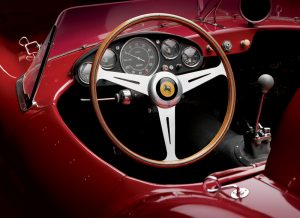 Keith: Many of us have a garage we trust for repairs and bodywork, yet after an accident most insurers insist that you can only use one of their approved garages. The Barrett policy doesn't dictate to you. It lets you choose the repairer you want. The policy also insists that the garage uses genuine maker parts, where possible, including panelling. And, unlike most policies, it doesn't make a deduction for previous wear and tear on expensive replacement items like tyres. Of course, if you don't have a preferred garage then we're happy to recommend workshops skilled in restoring a car like yours.
Tom: Are there any other benefits?
Keith: Well, it gets even better. Most insurers insist on writing-off a car if a repair exceeds a certain percentage of its value. With us, things are far more flexible. We recognise that your car is special. It's not just another car, and may not be easily replaced. So, following an accident, if necessary, we will pay up to an additional €10,000 above the agreed value to restore your car to its condition before the crash. As far as I know, no other insurer in Ireland offers this.
Tom: What about breakdowns away from home?  That's one of the biggest worries for classic car owners.
Keith: With Barrett, as a standard part of the policy you're automatically covered for driving in Europe, with full Ireland and Europe breakdown and recovery cover. 
Tom: Are there limitations to who can drive your car?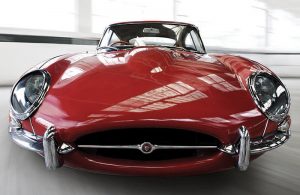 Keith: We offer what we call 'open driving'. It's very flexible. You are comprehensively insured for absolutely any qualified driver over 30 to drive the car with your permission. Most policies will only cover you for a strictly limited number of named drivers.
Tom: All of this must come at a cost?
Keith: I'll be straight: we're not the cheapest policy on the market, but we don't cost the earth either. In fact, we cost far less than you might think. To us, it's a question of offering good value. I'm afraid with insurance, as with most things, there's nothing that can't be made a little worse in order to sell it a little more cheaply. It's obviously unwise to pay too much, but it's equally unwise to pay too little. Low price in insurance has resulted in lack of choice, hidden small print designed to trip you up and a mountain of complaints. We have tried to put together a policy that responds to what the classic car enthusiast needs, addresses the issues that currently cause problems, and endeavours to do it all at a fair and attractive price. To this you have to add the Barrett Private Insurances reputation for discretion, exceptional personal service and an ability to put your car back on the road in the condition it was before. In addition, I should mention that our underwriter, Chubb, is rated 'A++ Superior' (the highest rating for any insurer) by AM Best for its claims-paying ability, and has won the Irish Brokers' Association Insurance Service Award for the best household product three times since 2010. That's why we claim it's a revolution in the marketplace.
For more information or a quote please call Keith Monaghan, Private Client Director, or our Classic Car Team on:
01 2845070 or 01 2845401 or email classics@bprivateinsurances.com