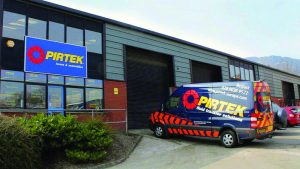 Brake, clutch and power steering hydraulic hoses aren't exactly the most glamorous or talked-about aspects of any restoration, but after sinking your hard-earned money and spare time into a classic or vintage vehicle the critical importance of these components is obvious. After all, braking, steering and proper gear control are inextricably linked to both the safety of your vehicle and how pleasurable it will be to drive. What's more, sourcing replacement hydraulic lines can turn into a real problem if your vehicle isn't one that's well served by parts specialists, and can leave you in a head-scratching mire of thread calculations, material specifications and wasted time. Wouldn't it be great if you could just walk into a specialist, throw your old, worn-out hydraulic fitting onto the counter and say "can I have a new one of these please?"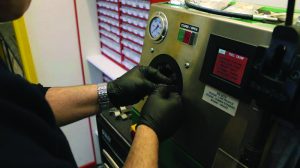 Hydraulic hose specialists Pirtek need no introduction, but did you know that they also cater for many automotive applications? Pirtek are Ireland's and Europe's number-one provider of on-site hydraulic hose repairs, and thanks to their comprehensive experience in hydraulics in the fields of manufacturing, heavy industry, mining, rail, construction and everywhere else you could think of, Pirtek are well up to the task of fabricating automotive hoses, often on a while-you-wait basis. Their hose manufacturing systems solve the replacement part nightmare, giving you the flexibility and convenience of having any brake or clutch hose made and tested on the spot. All hoses made with Pirtek's brake and clutch hose manufacturing equipment conform to international safety standards, whether it's for an industrial forklift or the family runaround, and can be made up for you fast. What's more, thanks to their massive range of hosing and fittings they can literally make up any hydraulic line imaginable, so it's highly unlikely that you're going to 'catch them out' with an oddball, no matter what kind of old vehicle it's from.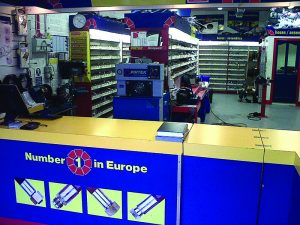 Two Pirtek premises in Ireland are particularly well set-up for the automotive customer. Both Pirtek Galway, Based in Liosban Industrial Estate, and Pirtek Belfast, who are located in the Abbey Business Park on Mill Road, Newtownabbey, have trade counters with experienced staff waiting to solve your brake, clutch or other hydraulic line problem. Sean Howard and Michael Fogarty, two local men from Mayo and Limerick respectively, took over Pirtek Galway in December 2007 and have six fully trained and City & Guilds qualified mobile engineers, are ISO 9001, 14001, 18001 registered and compliant and are fully insured. Pirtek Belfast has been owned and operated by David Adams since 2005, and he and his team regularly carry out work for P&O, Servisair, Belfast City Council, Translink and Northern Ireland Water, all of which expect workmanship and service to the highest standards. If you can bring in the old hose to either location it can be replaced with an identical new item, or even a better one in braided steel with stainless fittings if required. So, whether you're looking for an original-spec item for a restoration or a one-off for a custom build, get in touch with the professionals!
To contact Pirtek Belfast, call 028 (048 from RoI) 90369522 or see www.pirtekbelfast.com; to contact Pirtek Galway, call 091 730530 or email info@pirtekgalway.com.