The Long & Winding Road
Built in tiny numbers, and famous for its celebrity owners in the swinging '60s, the Radford Mini De Ville GT is a seriously rare and much sought-after machine today, but Neville Smyth managed to uncover this long-lost 1967 example in the US before restoring it to its original glory.
Market Forces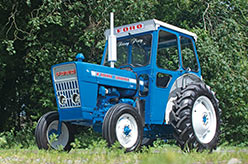 The Ford 'Force' range of tractors launched in 1968 became some of the most popular and numerous machines on Irish farms for the last five decades, with some still working today. Evan Mulhall's recently-restored 3000, however, is now a pampered keepsake.
Smiles per Gallon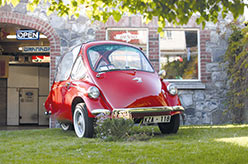 Many cars measure their worth in miles per gallon, but there is one that can be measured in "smiles per gallon", the Heinkel Kabine, thanks to the impact it makes at classic events nowadays. This Irish-built example was found under a load of rubbish in 1998, and has been beautifully restored.
Operation Transformation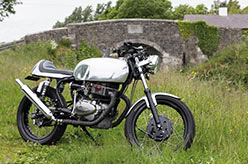 Although a bona fi de classic today, having been introduced forty years ago now, the Honda CB400T Hawk was never going to set the world on fi re in terms of styling or sheer performance. However, Eoin Honan's turned his 1978 model into a swan by taking several leafs from the cafe racer handbook.
Greener Grass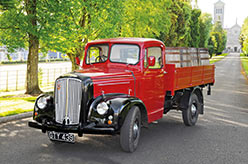 Made famous by the Greengrass character in TV series Heartbeat, the Morris Commercial LC5 is a surprisingly uncommon sight on the classic scene in Ireland, with good examples like Eamonn Medley's generating a stir whenever they appear. Thankfully, Eamonn's committed to using his as much as possible.

SHOW REPORTS….COUNTRYWIDE
RIAC Pioneer Run

IVVCC International Gordon Bennett Rally

Shane's Castle Steam Rally 2017

Circuit Deja Vu 2017

Atlantic Coast Classic Car Club Annual Show

Ballyfin Vintage & Veteran Club Run

South East Honda 50 Club Run

Gordon Bennett Irish Classic Car Run

Limerick Classic Car Show

Armagh Classic Toyota Show

International Mini Meeting 2017

The 11th Annual IMVG Military Vehicle & Re-enactment Show

Clonmel Veteran, Vintage & Classic Car Club Show

The 2nd Annual Kiltulla & District Vintage Show
Regulars
News & Events The latest developments from all over Ireland and abroad.
Diary Dates The most comprehensive list of upcoming events in Ireland.
Club Scene A dedicated section open to every club in Ireland to promote itself and its events.
Your Letters Have your say and get it off your chest; this is your place to say what you really think.
Q&A Each month we pitch a motoring question at Irish Vintage Scene's regular contributors.
Laid to Rust A monthly pictorial of vehicles that are rusting away in the peace of our countryside.
Past Times Ireland's best-known motoring historian, Bob Montgomery looks back at motoring and motoring events in the early days.
Model Scene News from the ever-growning world of model collecting.
Gerry's Gems Motoring historian Gerry Barrett's monthly look at some of his vintage and classic favourites.
Tales from Over the Water Clare-man PJ Francis shares with us his old vehicle adventures in the United States.
Retrospect A page of old and nostalgic motoring photos sent in by our readers.
Classifieds Looking for a classic? Well this is Ireland's only dedicated marketplace.
Behind the Wheel Dick Byrne looks back at his memories of motoring in the last century.