By Tom Heavey
Ten years ago this weekend, my wife, Pauline and myself walked from Naas in Co. Kildare to Cork over seven days, and ended up at the Innishannon Steam Rally. Now this might sound like total madness, but it wasn't really – our walk was part of the Naas-to-Cork Steam Engine Run in aid of Spina Bifida, and each day as the steam engines did a leg of the run we walked alongside them. It was a truly enjoyable week, once the pain of the blisters was ignored! Our reason for walking was a different fundraiser to the main run, being the first of many fundraisers by the Mountbellew Vintage Club, who were undertaking the restoration of the Galway-registered 1924 Aveling & Porter steam roller. We raised over €7,000 for the fund at the time.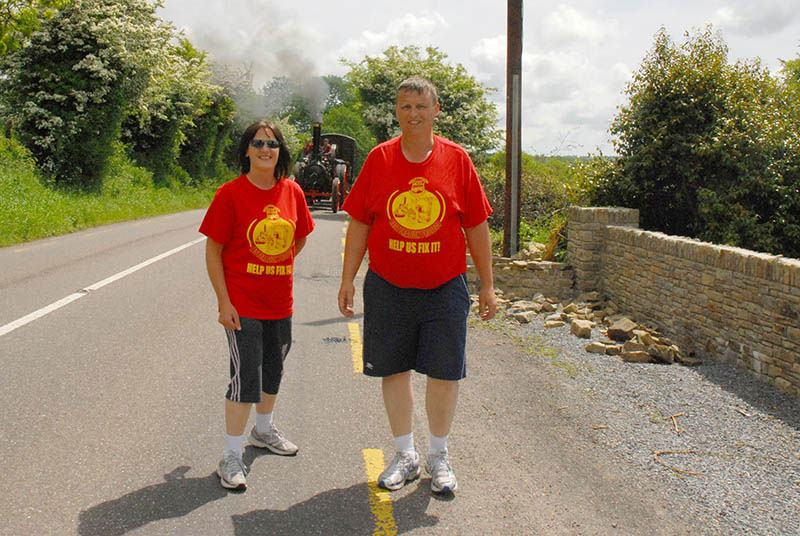 The restoration was built around a five-year plan, and there have been many obstacles along the way, but it's great to say that the engine is close to completion now, and only for the lockdown it would have been steaming in Mountbellew this year for sure. Unfortunately for the last few years I have not had the time to help out with the project, but hope to be able to help them again on the last leg when were are all allowed travel again.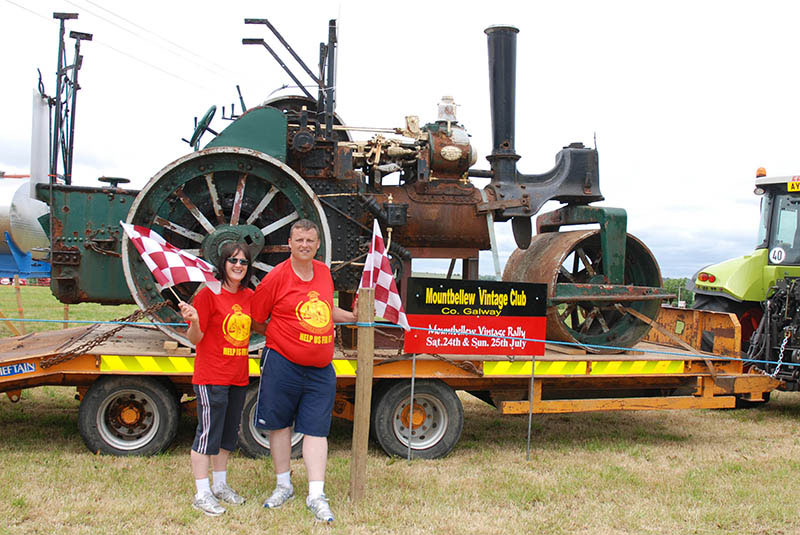 As I mentioned, Pauline and I ended up our long walk at the Innishannon Steam Rally, which is one of the biggest and best-known rallies the country. Wouldn't we all love to be heading down there in this weather? That's where I would be making my camp this weekend if Covid-19 hadn't come along and put a stop to so much across not only Ireland, but the globe. It's great to see some things restarting though, and some light at the end of the tunnel.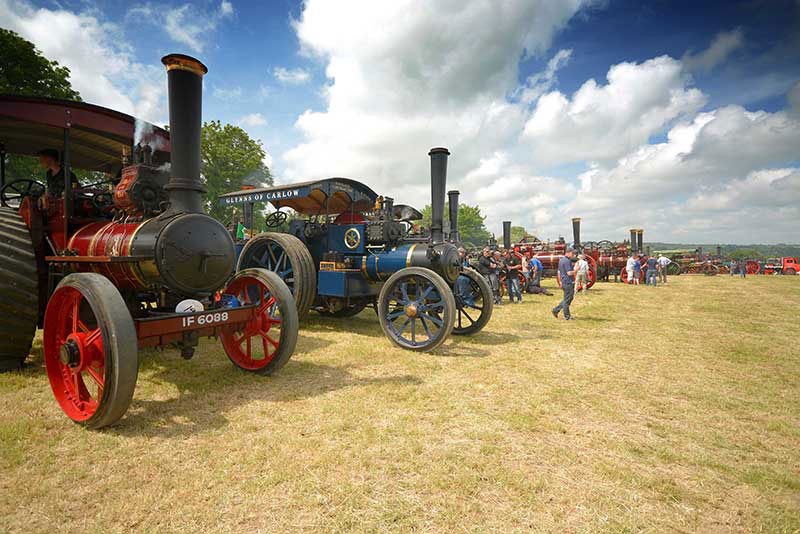 If you haven't been to Innishannon it's certainly worth a trip some year in the future, as it has it all: steam of course – up on thirty engines every year – and a growing display of miniature engines, a working display that keeps many entertained, tractor, car and truck paddocks that are all full to capacity from early on the Bank Holiday Sunday until Monday evening, and one of the biggest trade/autojumble sections in the country. I for one am certainly missing it this year, but to soften the blow Andrew has put together this video from a past show to help us reminisce.
While Innishannon is the big one this weekend there are normally many more great events on over the June Bank Holiday Weekend. One show I haven't been to but hear great things about is the Longford Vintage Club's show in Connolly Barracks in Longford. The Gordon Bennett Classic Run based in and around Portlaoise is another June Bank Holiday favourites, and is always booked to capacity for months in advance.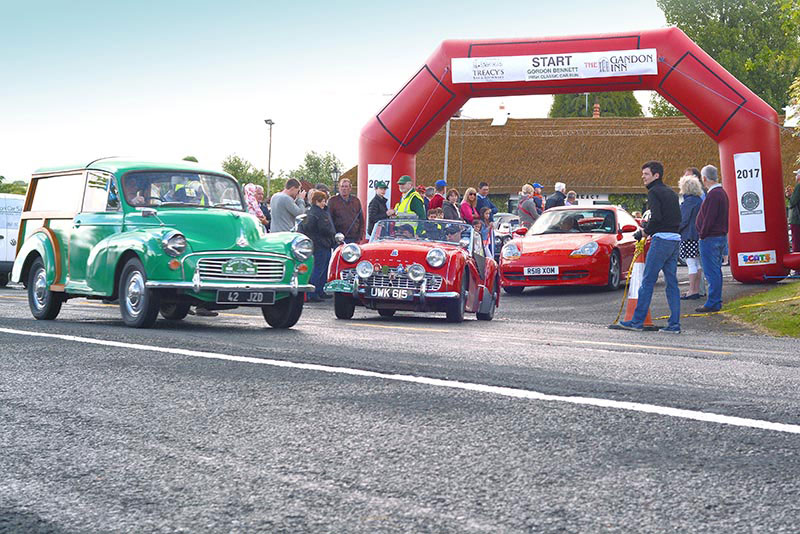 Another show I haven't been to for years but loved attending even before Irish Vintage Scene existed was the Riverstown Vintage Day in Co. Sligo. Also up the northern half of the country you have the Ballinamore Vintage & Family Day, as well as the Benbulben Motor Show. Down south another show I have not gotten to yet is the Yesteryear Motor Club's 'Show by the Sea' that takes place in Dungarvan, Co. Waterford. all we can do for now is keep safe, look back on the old photos and look forward to going to some of the above events in 2021.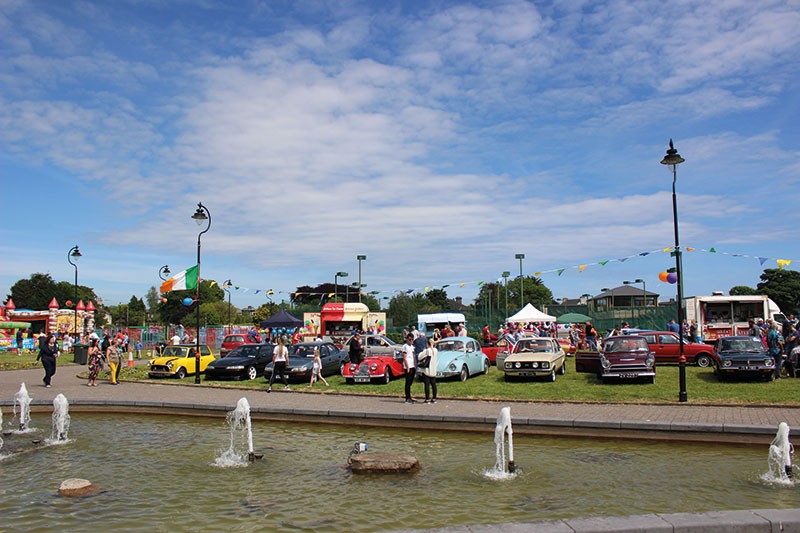 Finally, don't forget that the June issue of Irish Vintage Scene is now on the shop shelves, and is also available to order from ourselves POST-FREE at www.irishvintagescene.ie. If you're a subscriber I'm really sorry if your copy was delivered late, which happened in many cases. It was really out of our control, as the magazines were posted a week ago today (on Friday 22nd May) and people are still only receiving them a week later. In fairness to An Post, they are snowed under with the workload as well as ensuring social distancing measures in their work place, which is all having a knock-on effect on deliveries at present.
That's it from me for the moment. Keep safe, and enjoy the weekend.
Thomas Heavey, Managing Editor.