---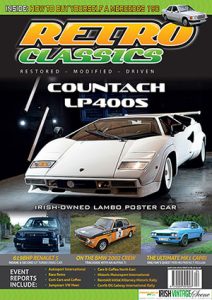 The April to June 2019 issue of Retro Classics is now on sale, and as usual we've a wide and quirky selection of fast classics for you to peruse. There's no getting away from our attention-grabbing cover car – indeed, grabbing attention is exactly what the Lamborghini Countach has been doing since its launch in the 1970s, and this LP400S is no different. To mark the fiftieth birthday of Ford's iconic Capri we bring you features on two very different examples, namely a mint, rare and fast Mk1 RS3100 and a unique, custom Mk3 2.8 with a genuine X-Pack body-kit. Also featured are machines as varied as a competition BMW 2002ti, a concours Vauxhall Nova Sport, a rare Mk2 VW Golf Country 4×4, a super-subtle Mk2 Ford Escort… Oh yes, and a turbocharged Renault Extra van and the most insane Renault 5 dragster you'll ever see. Yes, you heard that right! Our regular buyer's guide focuses this time on the timeless Mercedes 190E, and event reports include Race Retro, the Rentokil Initial Killarney Historic Rally, cars & coffee meets in Cork and Dundalk and more besides, so don't miss out – get the new issue of Retro Classics at any good newsagent, or click here to order your copy online!


Poster Child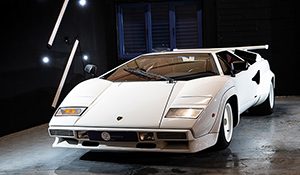 Our contributor Adrian Crawley tells us he was a fan of the Lamborghini Countach long before the release of the original Cannonball Run movie in the early eighties, when most of us fell in love with it. Some people say that you should never meet your heroes, but after he got up close and personal with this Irish-owned LP400S he now knows that this isn't true.
First Love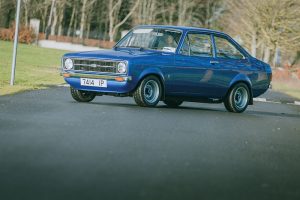 All car restorations are a labour of love, but when Mark Foley bought his very first car in 2003 he certainly didn't realise that it would take him twelve years to finish his dream Mk2 Escort, in fact for his own wedding! The project has seen its share of ups and downs, but the finished article has made them all worthwhile.
Olympic Contender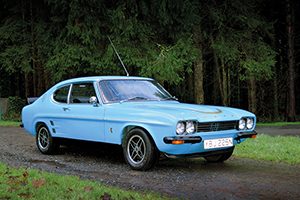 In this fiftieth anniversary year of the model there is much being made about the Ford Capri, one of the company's most iconic models. There were many types and varieties of Capri made and sold, but one of the most desirable of all today is the rare and potent Mk1 RS3100. This Olympic Blue beauty shows us why.
The X-Factor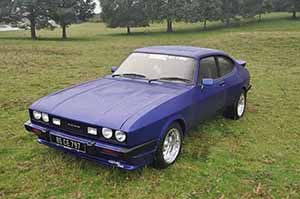 The second car in our special 50th anniversary Capri feature is markedly different to the previous RS3100. While unfortunately the massively-flared X-Pack body options of the Mk3 3.0S were never offered on the famous 2.8 Injection of the eighties, that hasn't stopped inventive enthusiasts from creating their own, as with this custom blue stunner.
Black Magic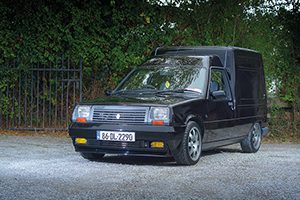 Not content with building what would become the world's fastest FWD Renault 5 drag car, Robert Byrne, AKA Turbo Ted, has also put together what has to be the world's coolest Renault Extra van, complete with turbocharged engine. Here, we take a look at this unique pair of black sleepers.
Day in the Life of a 2002 Racer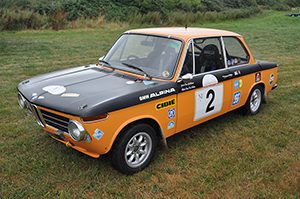 Day in the Life of a 2002 Racer Historic motorsport can be a high-pressure game, but one enthusiast has found his sweet spot after years of campaigning his 1967 BMW 2002ti. We caught up with him at a classic motorsport event last year to see what goes into bringing a historic rally car before its fans.
Super Nova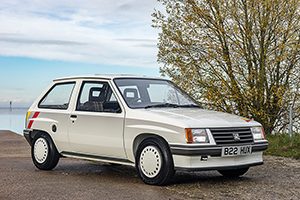 When we first heard about this car we were told it was special, but by the time we were finished photographing it we realised that this description was a serious understatement. The owner of this concours Vauxhall Nova Sport homologation special can be rightly proud of the fruits of his labour, as it must be one of the very best in the world.
Country Living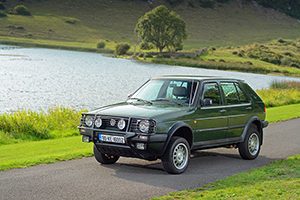 In contrast to today's SUV-crazed world, where every family hatchback seems to have to be a jacked-up 4×4, the Mk2 Volkswagen Golf Country of the late eighties was… a jacked-up 4×4 family hatchback. We might need to rethink this intro for what is most likely the only Golf of its kind in the country.
---

News & Products
What's new in the retro classic scene in Ireland and beyond.
Show Reports
– Autosport International – Race Retro
– Cork Cars and Coffee – Jumpstart VW Meet
– Cars & Coffee North East – Historic Motorsport International
– Rentokil Initial Killarney Historic Rally
– Corrib Oil Galway International Rally
Retro Club Scene
Our monthly look at clubs catering for retro classic cars.
Retro Buyer's Guide
How to buy yourself a Mercedes 190