---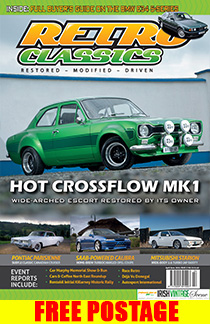 The April to June 2020 issue of Retro Classics is now on sale, with another sizzling selection of retro and modified classics from across the island. On the cover is a Ford Escort Mk1 that makes all of the classic old-school moves, including steel bubble arches and a competition-spec 1740 crossflow, while we also bring you two more highly-desirable fast Fords in the guise of a Mk3 Capri 3.0S and an equally stunning Mk1 Fiesta XR2. It's not all from Henry's stable, of course, as we delve back into nineties tuning culture when we meet up with a group of Opel Calibra enthusiasts that are doing their best to keep these legendary coupes on the road, albeit often in highly-modified form! We range the globe with the rest of our feature cars, from a Canadian Pontiac Parisienne custom to the legendary Japanese Mitsubishi Starion 2.6 Turbo to a rolling-resto Porsche 924S that's daily-driven by what must be the youngest serial Porsche restorer we've ever met.
Events-wise we've got a wide spread of reports, from the Autosport and Race Retro events in the UK that brighten up the early months of each year to a look back at Deja Vu Donegal, the Rentokil Initial Killarney Historic Rally and the Ger Murphy Memorial Classic Show, and even a roundup of some of our favourite cars from one of the country's fastest-growing events, Cars & Coffee North East.


In the Greens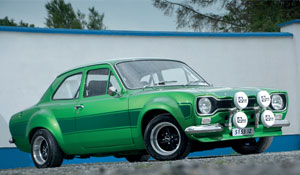 Much like planting a tree, the best time to buy a Mk1 Escort was ten years ago, as to find a decent two-door project basis nowadays is a fraught exercise. Johnny Gayer from Newcastle West pounced on his almost a decade ago, but it still needed every ounce of his professional panel-beating skills to turn out the beautiful result you see here.
S Marks the Spot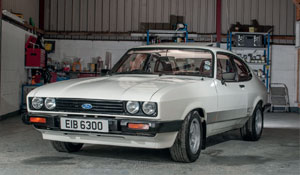 Some cars achieve classic status as soon as they roll off the production line – think of the Lamborghini Miura, the Bentley Blue Train or the Porsche 911. Beyond their performance, engineering and style, they all had something that made them extra special, some secret ingredient, something you couldn't put your finger on; they just had 'it'. And, in the classic Ford world, the 3.0S Capri certainly has that 'it' factor…
White Diamond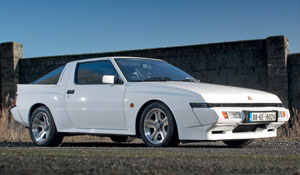 When it comes to automotive output, the Japanese have perhaps been the bravest in terms of attempting to break down the hegemony of the German manufacturers in certain areas. Just as Toyota infiltrated the luxury car market with Lexus, Mitsubishi have attempted to do the same, albeit in the sports car segment of the market. The adventurously styled Starion is a long-forgotten example of this bravery.
High Calibre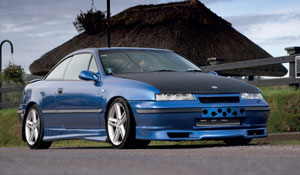 An icon of 1990s performance car culture, the Opel Calibra has steadily disappeared from view since its heyday thanks to the timeworn combination of hard use, rust and high running costs. But, a group of enthusiasts in North Co. Cork are doing their best to keep the legend on the road.
.
The Daily Grind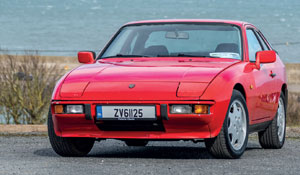 You don't come across many Porsche 924s being used as a regular driver, nor do you come across many twenty-year-olds with a raft of Porsche projects already under their belt. Bring those two elements together and you have Richard Johnston and his well-seasoned 924S rolling resto, examples of the next generation of the classic scene.
Canadian Custom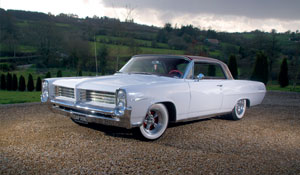 The Parisienne was the Canadian version on the better-known Pontiac Bonneville, itself based on the legendary Chevrolet Impala. Longer than a LWB Transit, today these big sixties cruisers are a sharp contrast to the plastic Euroboxes that clutter our roads, and this one has been given a mild custom makeover to raise its cool factor to eleven.
Fast Forward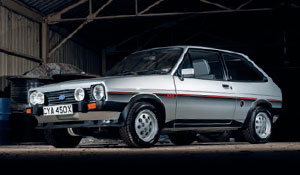 The dawn of the hot-hatch era of the late 1970s marked a seismic shift in the performance car industry, and once the 1980s hit, pretty-much every large manufacturer knew they had to bring their own model to the party. Ford, being Ford, brought out several; the Fiesta XR2 might have been the baby of the range, but it made its mark on many, including a young Geoffrey Mark.
---

News & Products
What's new in the retro classic scene in Ireland and beyond.
Show Reports
Race Retro
Déjà Vu Donegal
Autosport International 2020
Cars & Coffee North East Roundup
Rentokil Initial Killarney Historic Rally
Ger Murphy Memorial Classic Show & Run
Retro Club Scene
Our monthly look at clubs catering for retro classic cars.
Retro Buyer's Guide
How to buy yourself a BMW E34 5-Series