---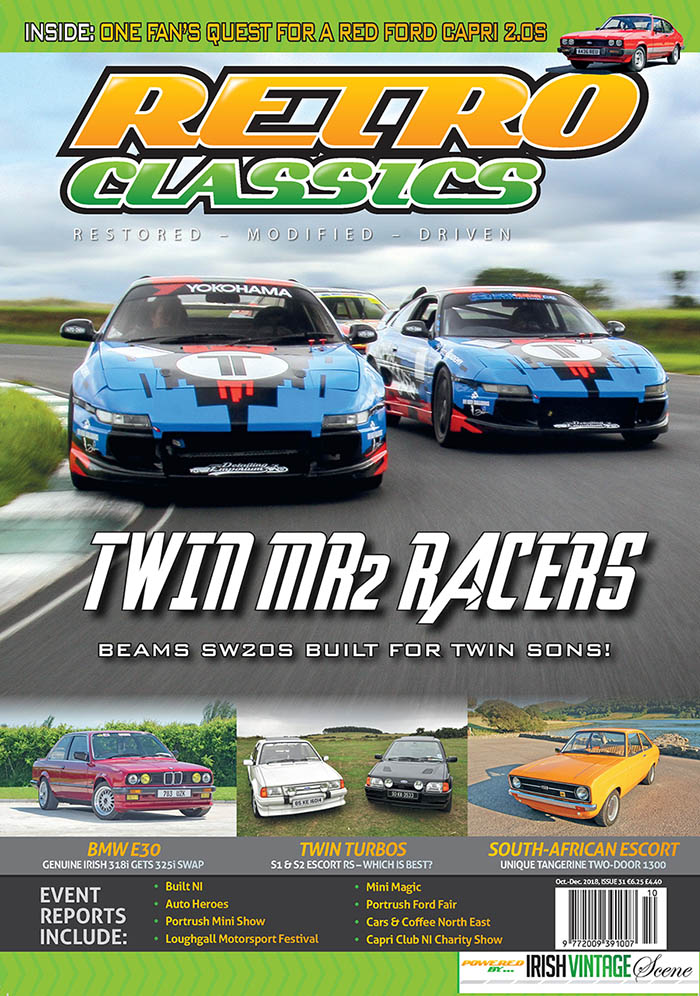 The October to December 2018 issue of Retro Classics is now on sale, and as usual we've a fantastic selection of fast classics for you to peruse. On the cover is a unique feature on a pair of BEAMS-engined Toyota MR2 SW20 race cars that have been built by a loving dad for his car-mad six-year-old twin boys, and that will be campaigned in some race series until the two lads are of age themselves. Also featured are machines as varied as an original Irish pre-facelift BMW E30 with a 325i swap, a pair of impeccable Escort RS Turbos, a Chevette HS brought up to HSR spec, a Vauxhall Cavalier SRi, a Mk3 Capri 2.0S and one of the most subtle yet unique Mk2 Escorts you're ever likely to see. Our regular buyer's guide focuses this time on the iconic Renault 4, and event reports include Built, Auto Heroes, the Loughgall Festival of Motorsport, both the Portrush Mini and Ford shows, the Donegal International Rally and more, so don't miss out – get the new issue of Retro Classics at any good newsagent, or click here to order your copy online


MRx2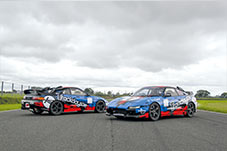 Not content with building one well-prepared Toyota MR2 track car, Darran O'Hara only went and built a second, identical example. He has a good excuse though, as they're destined for his car-mad six year-old twin boys when they achieve their own competition wings in the future.
Arch Rival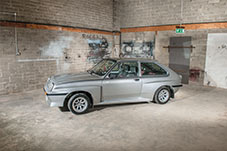 Conceived as a hardcore competition iteration of the already-fast HS, the Chevette HSR was a wide-arched, single-minded rally car barely tamed for the road. With only around fifty built, the real thing is astronomically valuable today, leading to many enthusiasts building their own recreations. Dan Whoriskey's is one of the most beautiful we have ever seen.
Black & White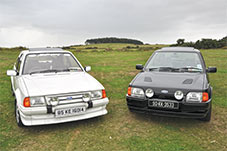 Like many cars of the eighties, any version of the Ford Escort Mk3 and Mk4 is now a seriously rare set of wheels, so it's rare to fi nd any two examples living within a mile of each other. This Kildare pairing are both super-desirable, sought-after RS Turbo variants, and happen to be two of the mintiest, original examples you will ever see.
Fantasy Island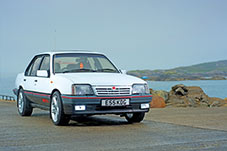 If one thing's for sure in the classic scene, it's that our dream cars are as diverse and varied as the people that love them. For Donegal islander Thomas Costello, his has long been the Cavalier SRi, and he's spent the last few years creating his ultimate example.
Tangerine Dream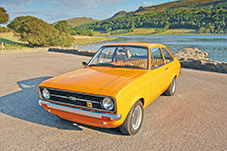 As might be suggested by its eye-melting Wild Tangerine colour, this 1977 Mk2 Escort was actually first sold new in South Africa. However, after travelling halfway around the world to our little green island, it's found a very good home with a Ford-loving family.
Doctor's Orders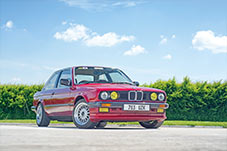 Damien Buggy wasn't searching for a project car when he heard about a two-door BMW 318i that had been sitting in a doctor's garage for almost a decade, having been bought new by him in 1986. The original Irish E30 found its way to Damien's garage in Co. Laois four years ago, and has come in for a subtle makeover since.
The Red Trail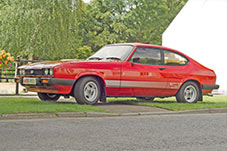 Robert Murphy has been on the trail of a red Mk3 Capri 2.0S since his childhood, a replica of his dad's, but this particular coupe proved a surprisingly elusive beast. However, his detective work eventually paid off in 2010 with the beauty you see here, which is most certainly "a keeper".
---

News & Products
What's new in the retro classic scene in Ireland and beyond.
Show Reports
– Built
– Auto Heroes 21
– Causeway Coast Mini Weekend
– Loughgall Festival of Motorsport
– Causeway Coast Ford Fair
– Millstreet Vintage Club's Circuit of Ireland Stages Revisited Run
– Capri Club NI Charity Ford Show
– Joule Donegal International Rally
– Mini Magic
– Cars & Coff ee North East
Retro Club Scene
Our monthly look at clubs catering for retro classic cars.
Retro Buyer's Guide
How to buy yourself a Renault 4