---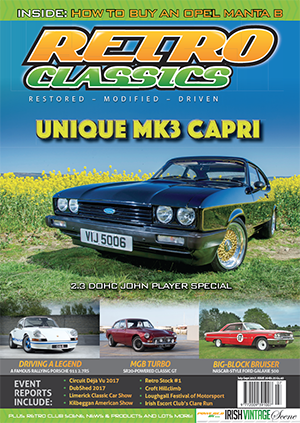 The July to September 2017 issue of Retro Classics is now on sale, and as always is packed with features and event reports from the world of classic, retro and motorsport cars in Ireland. On the cover this time is a Mk3 Ford Capri with a style all of its own, packing a John Player Special-inspired paint scheme, Japanese-influenced wheels and a 2.3-litre Ford Galaxy motor under the bonnet! We also check out a period-style competition Mini 1275GT, a classic NASCAR-style Ford Galaxie 500, an extremely rare Vauxhall Nova Sport homologation special, a home-built two-litre Mk2 Escort four-door and even an MGB GT that's been given a serious performance upgrade thanks to a Nissan turbo engine, and we're let loose in one of the most iconic drivers' cars ever – the 1973 Porsche 911 2.7RS. We give you the tips you'll need to buy yourself an Opel Manta B in our regular buying guide, and also bring you event reports spanning the island, from the DubShed show in Lisburn to the Circuit Deja Vu rally festival in Killarney and everything between, so don't miss out – get your copy today!
Pick up your July to September edition of Retro Classics Magazine at any good newsagent, or click on the button to buy online!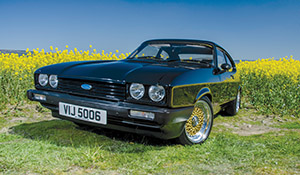 Black & Gold
You'd imagine that we've seen every possible permutation and modification of the Mk3 Ford Capri by now, but Gavin Farren's unique John Player Special-inspired, 2.3 twin-cam black beauty has a style all of its own.
---
Super Nova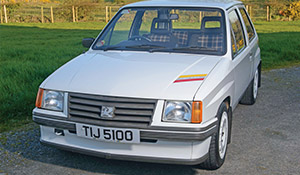 Arguably one of the strongest selling points of the Vauxhall Nova upon its release in 1983 was the sheer diversity of the model line-up. At the top of the performance spectrum were the 1.3 SR, the GSi and, later, the very rare limited-edition Nova Sport you see here, of which just five hundred were manufactured new.
---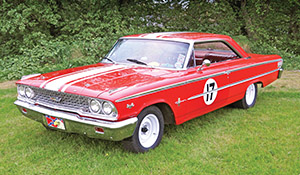 Guardian of the Galaxie
If you're knowledgeable about the history of NASCAR racing in the US, you'll know that the 1963 Ford Galaxie 500 XL Fastback is nothing less than a complete legend, and owner Nick Stratta has been lucky enough to own two examples of this highly sought-after model.
---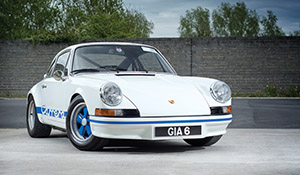 Driving the Legend
In this issue of Retro Classics, we let contributor Jack Kingston loose in what's generally held to be one of the best driver's cars ever created – the legendary Porsche 911 2.7RS. Not only that, but one with a unique Irish rallying history. His request for one as a company car has been rejected…
---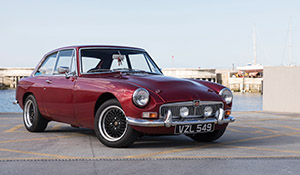 Killer B
Introduced in 1962 and surviving in production up until 1980 (or 1995 if you count the RV8 versions), the MGB has been part of the sports and classic car scene for what seems like forever. Even so, you still come across unique examples every now and then, and this Nissan turbo-powered beauty is certainly that.
---
Competition Clubman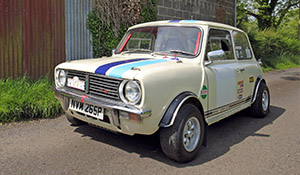 Despite changing little throughout its long production run, the Mini came in a surprising variety of versions, all of which are popular with enthusiasts today. That said, you don't come across many 1275GT competition cars, and this period-style example really tickled our fancy.
---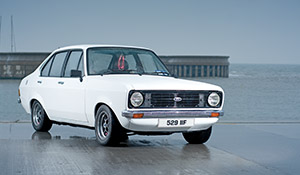 More Doors – More Fun
For decades the four-door Mk2 Escort was overlooked in favour of the two-door version made famous in motorsport, but today the more-doors are making their own comeback as a cost-effective retro classic with loads of scope for performance mods, as this '79 amply demonstrates.
---

News & Products
What's new in the retro classic scene in Ireland and beyond.
Show Reports
IVVCC Festival of Transport
DubShed 2017
Limerick Classic Car Show
Classic & Old Skool Indoor Show
Neal Egan Club Cars & Coff ee
Circuit Deja Vu
IEC Clare Run
MAAC All-American Show
Retrostock #1 2017
Croft Hillclimb
Loughgall Festival of Motorsport
IEC/OVCI Blacksod Meet
Retro Club Scene
Our monthly look at clubs catering for retro classic cars.
Retro Buyer's Guide
How To Buy Yourself an Opel Manta B