---
The July to September 2019 issue of Retro Classics is now on sale, and as usual we've a fantastic selection of fast classics for you to peruse. On the cover is a previous show-winning 1980 VW Golf that's recently been given a stripdown and refresh by its owner to bring it up to the next level, and it's now concours top and bottom. We also feature a pair of Vauxhall XE-powered Escorts owned by two brothers, each car with a similar spec on paper, but with one built to show and the other very much to drive. Also featured are machines as varied as a mint, original Peugeot 405 Mi16, a 289 V8 Mustang from 1965, a replica of the super-rare Opel Manta Broadspeed Turbo, an unlikely rally car in the guise of a beautifully-finished Austin A30 and the most famous Alpine A110 in the country, belong to (and rallied extensively by) the one and only Adrian Boyd. Our regular buyer's guide focuses this time on the BMW E36 3-Series, and event reports include Motorfest Ireland, Dubshed, Loughgall Motorsport Festival, the MAAC American Show in Kilbeggan and lots more, so don't miss out – get the new issue of Retro Classics at any good newsagent, or click here to order your copy online!


Direction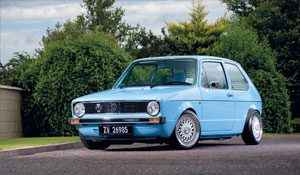 When Tom Kavanagh went on the search for his dream Mk1 Golf a couple of years ago he didn't have a set look in mind, but whatever his starting point was going to be, he was sure of one thing – he was going all-in. Several trophies later and we think he's achieved his aims.
Broad Strokes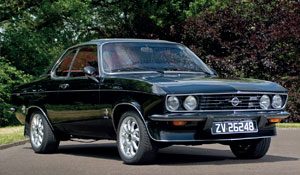 It was as curvaceous and elegant a coupe as you could get in the seventies, but the Opel Manta A was never endowed from the factory with serious power. Broadspeed and Dealer Opel Team stepped in to redress the issue, creating the Broadspeed Turbo, and this XE-powered replica evokes memories of that super-rare creation.
Sibling Rivalry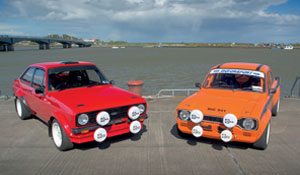 Two brothers, two Escorts, eight cylinders, thirty-two valves and a pair of sequential gearboxes. One rivalry to build the fi nest fast Ford possible.
Alpine Fresh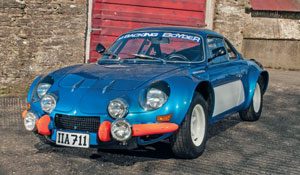 Low, nimble and achingly beautiful, the rear-engined Alpine A110 forged its reputation in the World Rally Championship of the midseventies, and today is a bona-fi de motorsport legend. On this island, Adrian Boyd's recently-restored example is by far the most famous.
First Impressions Last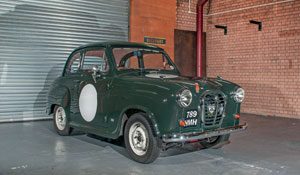 The portly little Austin A30 might sound like an unlikely basis for a competition car, but being powered by the first iteration of the famous A-Series means that there's a plethora of both parts and experience out there to wring more power from under that rounded bonnet. Ronnie Goligher's shows us just what can be achieved.
Sixteen-Valve Subtlety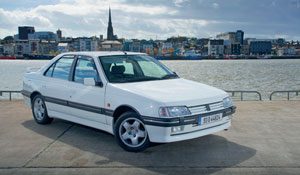 It might seem tame today at 160bhp, but when Peugeot unleashed the hot version of their acclaimed 405 saloon in 1987 it quickly established itself as one of the very fi nest sports saloons you could buy, with enthusiastic performance coupled with athletic agility in the bends. Today, 405s are thin on the ground, and this last-of-the-line Mi16 must be one of the best original cars around.
American Icon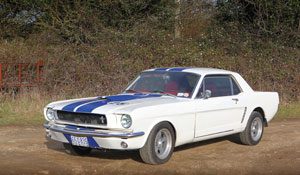 The Ford Mustang is officially listed as starting along the assembly line in March 1964, and our 1965 feature car is from the first twelve months of production, making it truly one of the first-generation Mustangs. This particular coupe was a very original California import that's received a smattering of TLC since arriving in Ireland.
---

News & Products
What's new in the retro classic scene in Ireland and beyond.
Show Reports
– Motorfest Ireland
– Spring Challenge
– Cartell.ie Rally of the Lakes
– Clonakilty Park Hotel West Cork Rally
– Swords Spring Classic Car Sale, Show & Autojumble
– E. Fox Engineers Cars & Coffee
– Croft Hillclimb
– Dubshed
– MAAC All-American Show
– Derek Walker Trial
– Loughgall Festival of Motorsport
Retro Club Scene
Our monthly look at clubs catering for retro classic cars.
Retro Buyer's Guide
How to buy yourself a BMW E36 3-Series