---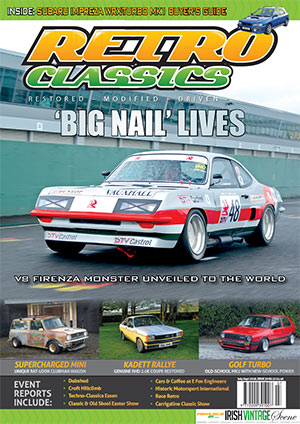 The July to September 2018 issue of Retro Classics is now on sale, and as usual we've a fantastic selection of fast classics for you to peruse. On the cover is an exclusive feature on one of the most exciting classic race cars in the country, which has only just been completed. We were there to hear its mighty V8 engine echo around Mondello for the very first time, and you can read all about it in our new issue. Also featured are machines as varied as a supercharged rat-look Mini estate, a stunning Opel Kadett Coupe Rallye, a competition VW Beetle with a storied history, a pair of racing Honda Civics and a rapid Mk2 Golf turbo built at home. Our regular buyer's guide focuses this time on the Mk1 Subaru Impreza Turbo/WRX, and event reports include DubShed, the Wexford Sports & Classic Car Club's 'Spring Challenge', Croft Hillclimb, Techno Classica Essen, the Classic & Old Skool Indoor Car Show and more, so don't miss out – get the new issue of Retro Classics at any good newsagent, or click here to order your copy online


Thunderstruck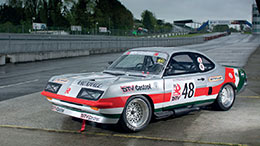 Part Vauxhall Firenza droop-snoot, part Thunder Saloon, but all proper retro race looks, this V8-powered beast has been years in the making, but is sure to prove a very entertaining spectacle when it gets its teeth into the HRCA historic racing series here in Ireland. We were at Mondello for an exclusive look at its fi rst tentative steps on the track.
---
Golf Plus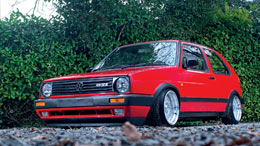 The Volkswagen Golf might have been through seven iterations at this stage, but each has followed a strong family lineage. Danny McGeeney's red Mk2 utilises some of the fi nest parts of more modern GTIs to create a classic with modern advantages.
---
The Marmite Mustang
The early-eighties Ford Mustangs are like marmite – you either love them or hate them, and this is even true between fellow Mustang owners. Comments you're likely to encounter driving one of these third-generation Mustangs can include "that's not a Mustang", something that Jimmy O'Brien had to politely deal with while fi lling up in a petrol station one day.
---
Rat Trap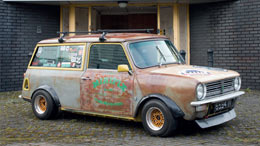 "Supercharged rat-look Mini Clubman station wagon" sounds like a randomly-selected jumble of words crammed into the same sentence, but the photos on these pages are proof that such a beast does exist. Packed with wacky detailing, it's as one-off as you could get, but still a Mini to the core.
---
Rallye Bred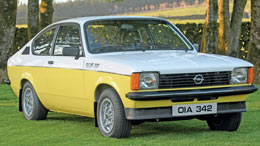 Opel's pert Kadett C Coupe was always a great looker, even in humble 1.2S form. However, the fuel-injected GT/E and Rallye models have always been the ultimate combination of style and performance. Exceedingly rare today, this stunning genuine Rallye 2.0E is a prize specimen following an owner restoration.
---
Oval Racer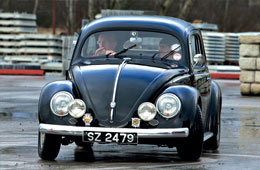 Even those with no interest in motor cars will instantly recognise the distinctive shape of the Volkswagen Beetle. Not surprising, given that over 21 million models rolled off the production lines across the globe between 1946 and 2003. Relatively few were pressed into motorsport use, but Mervyn Williamson's '55 has a long competition history to look back on.
---
On The Right Track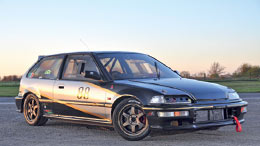 Honda VTECs have always been great choices for track racing thanks to their rev-tastic yet bulletproof engines and running gear. Darryl Scully's exploits with his 1990s Civic and CRX at Mondello are enduring proof of that.
---

News & Products
What's new in the retro classic scene in Ireland and beyond.
Show Reports
– Croft Hillclimb
– Dubshed
– Classic & Old Skool Easter Show
– Cars & Coffee at E Fox Engineers
– Techno-Classica Essen
– Wexford Sports & Classic Car Club's Spring Challenge
– Carrigaline Classic Car & Motorcycle Show
– Historic Motorsport International
– Race Retro
– RSOC Northern Ireland National Day
Retro Club Scene
Our monthly look at clubs catering for retro classic cars.
Retro Buyer's Guide
How to buy yourself a Mk1 Subaru Impreza WRX/Turbo