IF A MOTOR ENTHUSIAST ASKS YOU IF YOU'VE EVER BEEN TO ESSEN, WHAT THEY REALLY MEAN IS IF YOU'VE BEEN TO TECHNO CLASSICA, ESSEN, AN ABSOLUTELY AMAZING EVENT THAT TAKES PLACE EVERY YEAR IN GERMANY.
Words and Photos Tom Heavey
After a number of years considering the trip, 2011 found me winging my way to the show for the first time, and it really lived up to all of the great reviews I had heard and read about. The statistics say it all; 120,000 square meters of exhibition space, 1,500 exhibitors, 2,500 cars for sale, 300 autojumble stalls, 220 club stands, a Youngtimer festival (the term used in Europe for late-model classics of the seventies and eighties), and 172,000 visitors from 33 nations. I'm not sure if I've ever been disappointed leaving a show, but I was disappointed leaving Essen as I wanted to stay longer; it was just simply amazing. The show spans almost 20 halls of the Messe Essen Centre (Place of Events), and will fill both seasoned visitors and first-timers with awe. The quality of the exhibits is simply unbeatable, in my view.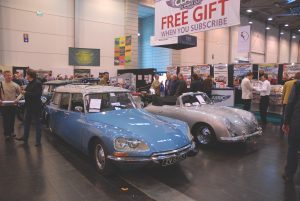 There's always one! Among the thousands of cars I spotted an Irish-registered Citroen DS, on sale on the Le Riche stand. Ian Le Riche explained to me that he got it from a customer, and had little to do to prepare it for sale as it is in brilliant condition. If you want to bring this car back to Ireland, check it out on www.leriche.com.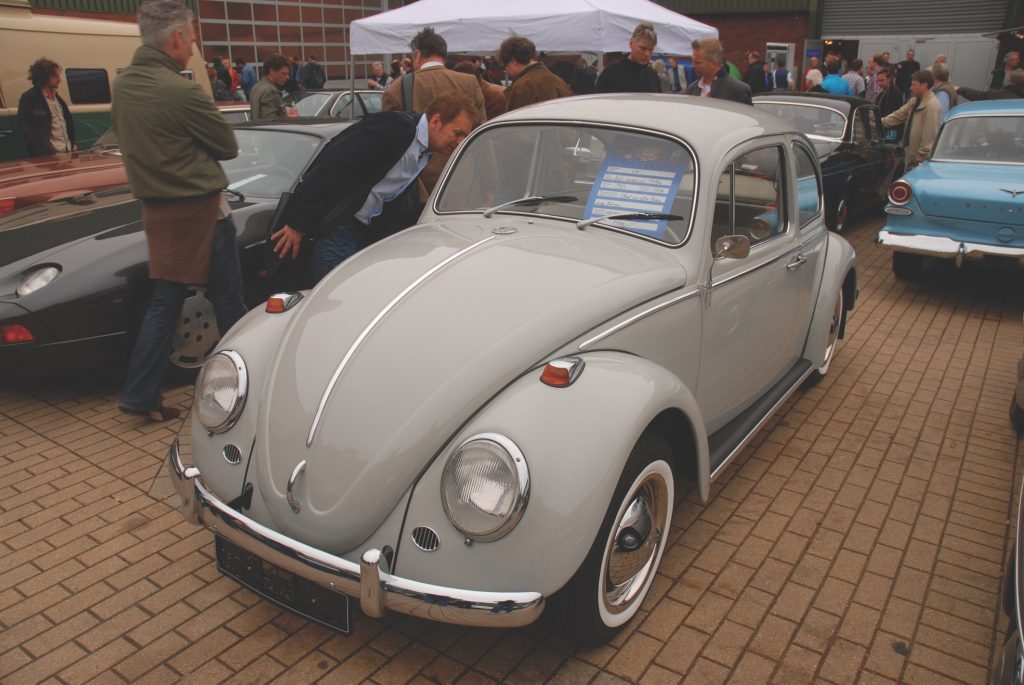 This was a very good VW, but can it be worth €17,900?
This year's event ran from the 30th of March to the 3rd of April, and is easy to get to from Ireland; a short flight to Dusseldorf gets you as close as possible by plane, with the next step being a train trip to Essen main station, where you can get a tram the last few miles to the event. I would suggest allowing two full days at minimum to see the entire show in comfort, as it takes a lot out of the feet to see all of the halls and the outdoor areas that house the vehicles for sale. While Mercedes, Porsche and BMW make up a large majority of exhibits (and why wouldn't they, as you're in Germany), every other conceivable model is also in there somewhere! The autojumble is big, again very much in favour of the German cars, but there's still something for everyone; I didn't come home empty-handed, nor did any of the many Irish that attended.
| | |
| --- | --- |
| | |
| The original Monte-Carlo winning Mini driven by Paddy Hopkirk. | A very rare BMW 328 from 1938. |
If there was one thing that stood out above all others, and was on the tip of the tongue of a number of Irish I met, it was the price of the cars for sale; they were so expensive there. I wasn't there to buy (although I did see a few that I'd like to bring home with me), so it didn't really matter to me to be honest, and when you dwell on the point and look at the cars you do realise that the quality is simply breathtaking, so you do get what you pay for. Coys held a very successful auction of 63 cars on the Saturday, with some amazing machines up for auction; a Mercedes-Benz 300SL, Ferrari F50, 1930 Bentley Tourer and an ex-Didier Auriol works Mercedes-Benz 190E were some highlights of the sale. I highly recommend a trip to Techno Classica Essen for all car enthusiasts, especially if you are a fan of German-built cars.
| | |
| --- | --- |
| | |
| With a very good one of these for sale on www.classiccarsales.ie for €6,250 this example seems dear at €18,900; as I said, classics were expensive at this event. | This show is just heaven for Mercedes fans, with amazing exhibits like this plus fantastic cars for sale and parts galore in the autojumble. |
| | |
| --- | --- |
| | |
| This 1895 Lacroix & Delaville was bought at the event for the Louwman Museum in the Netherlands. | My dream car ever since it was launched in 1982; I've never seen one for sale before, but guess what? There were two for sale at Techno Classica, which just sums up the calibre of this event. |