CAROLE NASH: PUTTING THE 'CLASS' INTO CLASSIC VEHICLE INSURANCE!
SINCE ARRIVING IN IRELAND BACK IN 1999 CAROLE NASH INSURANCE HAS GROWN TO BECOME A MAJOR FORCE IN THE IRISH CLASSIC AND VINTAGE SCENE.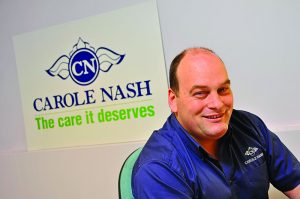 The company came to this country at the insistence of Irish bikers, who felt that they were getting a raw deal on insurance. Having listened to their concerns Carole Nash opened its Dublin office, a move quickly welcomed by John Wheeler, then president of the Irish Motorcycle Action Group, who declared it "the best thing to happen to Irish motorcycling in 25 years." Harley-riding Irish pop export Ronan Keating also rode into the fray, marking Carole Nash's arrival by officially opening the new operation. It soon became clear that biking wasn't the only sector that could benefit from some fresh ideas and competition. Drawing on its business roots, Carole Nash looked to help out Irish vintage and classic enthusiasts, as product and marketing director Nick Baker explains "when we first started out back in the mid-eighties we specialised in vintage and classic motorcycle insurance. We worked closely with clubs to design policies that best suited enthusiasts' needs, and that brought us great success. It was, then, a natural extension for us to branch out into the classic car sector. When we moved into Ireland we quickly saw that by following the same model and drawing on our extensive specialist experience, we could offer real value to Irish classic car and motorcycle enthusiasts."
The result has been policies that offer exceptional cover at highly affordable prices. Every classic policy also incorporates a host of benefits as standard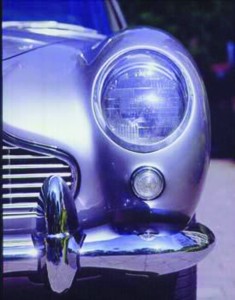 , such as free agreed value and impressively extensive Irish, UK and European breakdown and accident recovery insurance, which includes home-start services. There's also up to €100,000 in motor legal protection cover, which can provide a vital lifeline in helping recover uninsured losses such as earnings and replacement transport if you're involved in an accident that isn't your fault. What's more, there's no limit on the number of cars that can be included on your Carole Nash classic car policy.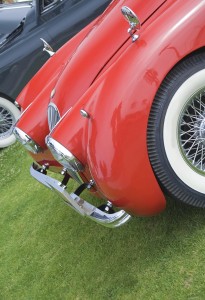 Keen to support the Irish classic movement, Carole Nash has also agreed to offer a substantial premium discount – 15 percent – to members of the Irish Veteran and Vintage Car Club. "Enthusiasts are key to the classic scene and clubs are the drivers of this. They are vitally important in ensuring that Ireland benefits from a vibrant vintage community and as such deserve our support," notes Baker. He adds that the company is eager to extend its support for Irish events. Previous title sponsors of the RDS-hosted Carole Nash Irish Motorcycle Show, Baker would like to strengthen ties with more regional vintage event organisers. "If you think we should support you, call us!"
To speak to Carole Nash's dedicated classic & vintage car team, call 1800 800 843. Alternatively, if you've a classic bike to protect, call 1800 818 751.