The big news on the Irish old vehicle scene this week has to be our own Classic Fest, which packed out Galway Racecourse on the 3rd of July. Organised in a remarkably short time frame of about three months thanks to a diligent and hard-working team headed up by our own Tom Heavey, it saw not far off a thousand vintage and classic exhibits of all kinds roll into Ballybrit on the day, ranging from steam engines to nineties sports cars, along with a whole host of family attractions that kept all ages entertained throughout.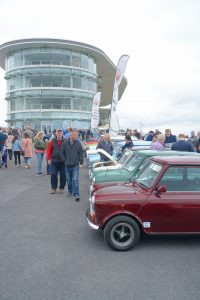 Support from classic car clubs was particularly strong, as over twenty of them put on a great showing of their members' treasured motors, and live music and a big screen showing the Limerick V Galway hurling (don't mention the war!) brought a festival atmosphere to the day.
We will be running a full report on the event in our September issue, on sale in mid-August, but until then it just remains for us to sincerely thank everyone that either brought an exhibit, came as a visitor or supported Classic Fest in any way. Running an event of this scale is a massive undertaking, and it simply couldn't have gone ahead without the help of countless people, so thank you again.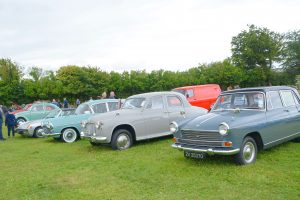 Running in support of two fantastic causes in Féileacáin (the Stillbirth & Neonatal Death Association of Ireland) and Brú Columbanus (who provide home-from-home accommodation for families of patients in Cork hospitals), the event had a strong fundraising element, which will continue into the future when the event takes place once again in 2023 – watch out for a date announcement in the near future.
By Andrew Pollock, Editor