Irish Vintage Scene has received the following message from PJ Lawlor and his fellow committed members from the Carlow Vintage & Classic Motor Club in relation to their show at Duckett's Grove, which was scheduled to take place on the 15th of August.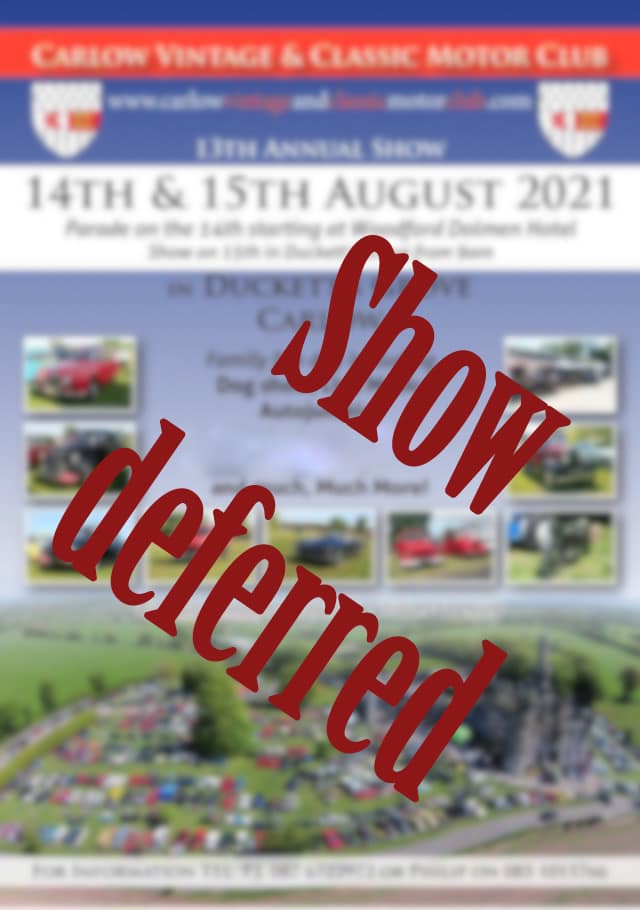 "Following consultations with the local authorities in Carlow and considering the most up-to-date public health advice, we have been left with little option but to defer our show planned for the 15th of August to a future date. We would like to apologise for any inconvenience caused by this eleventh-hour decision. There was unprecedented interest in our show from all around the country, and it became clear to us that attendance numbers would have far exceeded guidelines. We have decided not to go to a 'ticket-only' show as it was impossible to implement in a fair and reasoned manner. Our shows have always been open to all, and we did not want to compromise this core value. We would like to thank all our members, friends and sponsors for their continued support."
We are Irish Vintage Scene look forward to 2022, when this excellent event can take place once again at Duckett's Grove, which is one of the most unique show venues in the country.
By Andrew Pollock, Editor