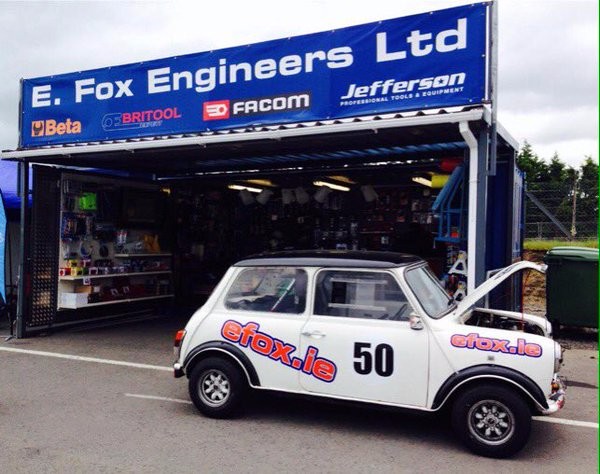 E Fox Engineers are sponsoring this weekend's International Mini Meet (IMM) with Jefferson Tools, The event takes place in the grounds of Westport House on the Wild Atlantic Way. The IMM is an annual event and changes country each year, with thousands of international Mini fans travelling to the event each year. The IMOC have been involved in the mammoth task of organising this year's event- both in terms of logistics and entertainment/activities over the weekend. Both the original Mini and the more modern BMW MINI cars will be on display at the weekend with organisers expecting thousands of cars and visitors to visit the event over the two days.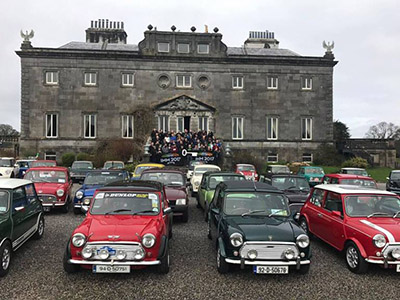 Westport House is set to see an invasion of Minis old and new later this month, as the 2017 MINI International Festival gets underway from the 25th May to 29th May. Described as a 'MINI' Electric Picnic, this three day event is expected to attract close to 3,000 fans and 1,200 MINI cars of all shapes and sizes, new and old which will be proudly presented by their loving owners.
IMM 2017 will be a 5 day event for young and old. Besides the classic Mini, all derivatives and New Mini's are welcome. The event will start on Thursday afternoon and by lunchtime Friday most of the participants will arrive, find a good camping spot, and some will join up with other members of their Mini club, making great party areas throughout the dedicated camping site. The Mini is the most important part of the event and seeing rows and rows of cars being examined and admired is all part of the fun, a tent is just a minor detail. On Friday evening the event is officially opened. Different activities will be organised for Mini drivers and Mini Clubs during the course of the weekend.
Recurring features are the Concourse d'Elegance, Autojumble sale, Traders area, "audio sound off", "Glo-Show". On Saturday night after a dinner of local cuisine, each club participating will be invited to make a presentation to the host club and various gifts, based on a Mini theme or representing your country, are presented to the organisers. Nightly parties with music and dancing and the all-important "Craic" will have all the participants on their feet.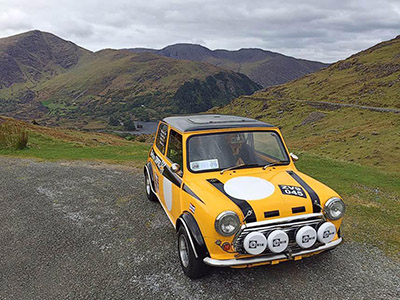 Club competitions are a recurring feature with plenty of competitions for both cars and participants. Two off-site events have been planned a Treasure Hunt and a Fuel Economy Run which will have lots of Minis out on local roads along the Wild Atlantic Way creating a great buzz around Mayo, maybe causing a traffic jam or two, but always orderly and well policed. IMM is all about socialising, meeting lots of other enthusiasts, relaxing and having fun.
Sunday will be open to the public from 12 Noon with the biggest Mini Show 'n Shine event in the country. Paddy Hopkirk will be around on the Sunday with Mini Sport signing autographs so make sure to stick your head in and say hi to us all in the Sponsors arena. With the weather looking good for the event we are expecting a great turnout and a great weekends craic.
Craig Fox, Marketing Manager E Fox Engineers Ltd
"We are involved in the classic car scene through our popular Cars N Coffee events and many classic car owners and collectors are customers of ours. Also, we are huge Mini fans and have a race spec Cooper and a road going Britax Cooper replica. So, in many ways, an event like this ticks all the boxes for E Fox Engineers! Make sure to stick your head in and say hello during the weekend – if you want a go you can always try your hand at welding with the Jefferson welding demonstration."
For further details of the event, check out www.imm2017.ie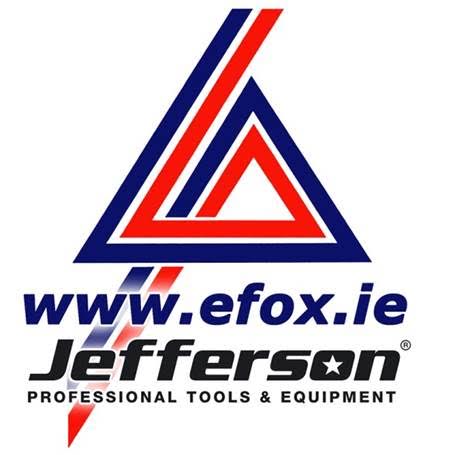 E. Fox (Engineers) Ltd has been a specialised supplier of Bearing Solutions to Industry for many years. Based in Dublin, we supply bearings across Ireland. The standard Ball & Roller Bearing has gone through many changes over the years both in the improvement of the steel used in manufacturing to the design requirements for today's demands on the rolling element. Other advancements in bearing designs have included the production of Ceramic & Self-Healing, Magnetic, Hybrid and Sensor Bearings, which send information to automatic monitoring stations on their running condition.
To stay ahead of the game we have branched into associated products to help ensure that the correct tools are available to help you do the job of removing the bearing and gear to the safe a correct refitting, the lubricants to help extend the running life of the bearing or gear along with the general tools to assist with removing any panels and safety guards to gain access to the relevant components. Also available is a wide range of workshop consumables making E Fox Engineers Ltd an invaluable supplier to you.
Give us a try!