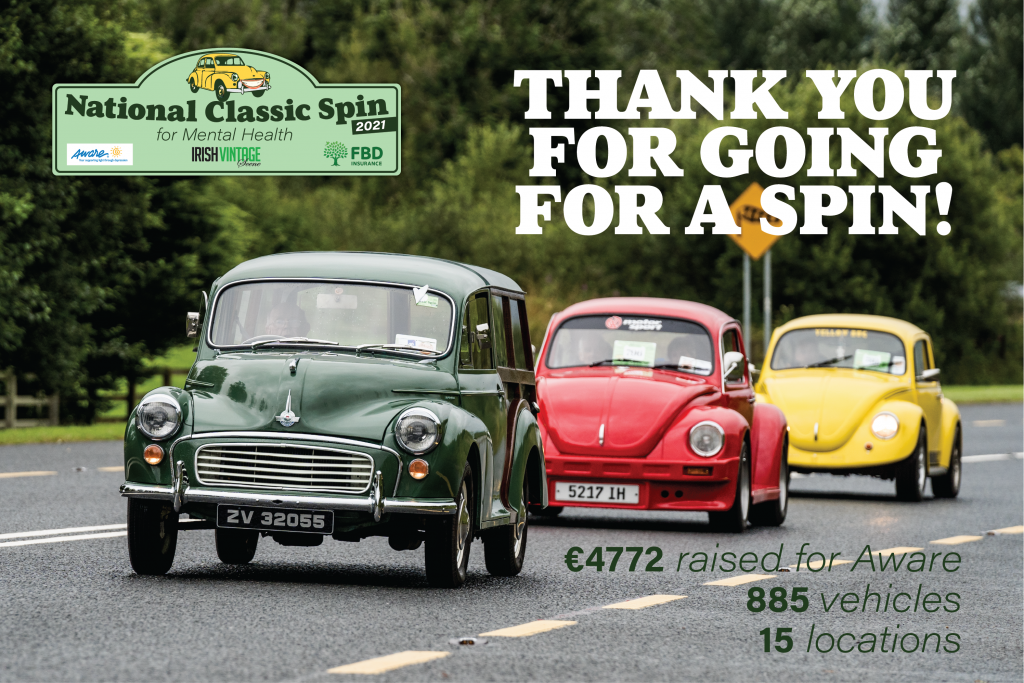 THE 2021 NATIONAL CLASSIC SPIN IS NOW BEHIND US!
Myles O'Reilly, FBD Insurance:
"As we emerge from lockdown , we are delighted to be supporting an event which encourages the classic car community all over Ireland to take their car for a spin on the 8th of August, and which will show their support for the charity Aware.ie. I look forward to participating in this worthy event myself and hope to see many of the readers of Irish Vintage Scene on the day enjoying themselves.
Aware:
"Aware is delighted to be a part of the 'Let's go for a Spin' for Mental Health event.

Aware is the national organisation providing free support, education and information services to those impacted by anxiety, depression, bipolar disorder and related mood conditions. Founded in 1985, the organisation developed in response to the clear need for information, understanding and support, both for individuals with a diagnosis of depression or bipolar disorder as well as family members supporting a loved one."