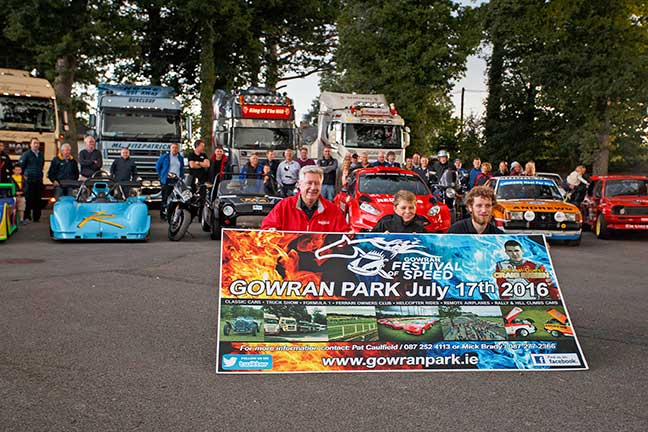 Friday July 1st saw the launch of the 2016 "Gowran Festival of Speed, in association with Bolands BMW", with some of the cars, trucks and bikes taking part on-show for all in attendance. Following the great success of the 2015 event, this year's committee have worked tirelessly to ensure that another exciting array of motor sport cars and bikes will take part on the Sunday July 17th extravaganza.
One of this year's star attractions is Circuit of Ireland Champion and Waterford native Craig Breen. Craig has won the past two Circuit of Ireland rallies as well as both the Rally of Greece and Rally Azores, adding to his past WRC Academy and SWRC world titles. Craig is really excited to add his name to the 2016 event and cannot wait to put on a show for his adoring fans in the South East. Joining him out on track will be a wide array of race cars, from vintage racers to F1 style hillclimb cars, iconic Groub B and modern state of the art rally machinery!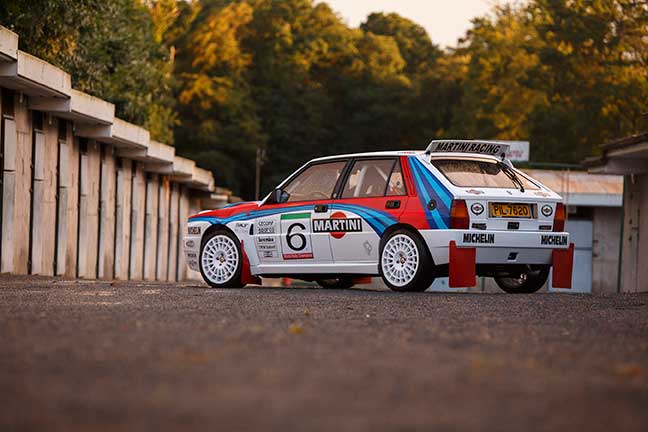 Also added to the 2016 event is Motorbike stunt rider Mattie Griffin, who brings his breathtaking show to this year's event after yet another successful appearance at the world famous Goodwood Festival of Speed. Ranked 5th in the world for stunt riding, Mattie will perform three separate shows during the day. Irish Superbike star Edward Comerford will also be in attendance.
Back due to popular demand are the enthralling Autotest cars. One of the oldest disciplines in competitive motorsport, autotesting focuses on precision and controlled driving. With shows running all day on the specially designed track, this is sure to be another unmissable spectacle.
The picturesque grounds will be flooded with a wide selection of cars and motorbikes of all shapes, sizes and eras in an expanded static show. The Ferrari and Porsche owners clubs are confirmed to be taking part and there will also be a special section to showcase and celebrate 100 years of BMW.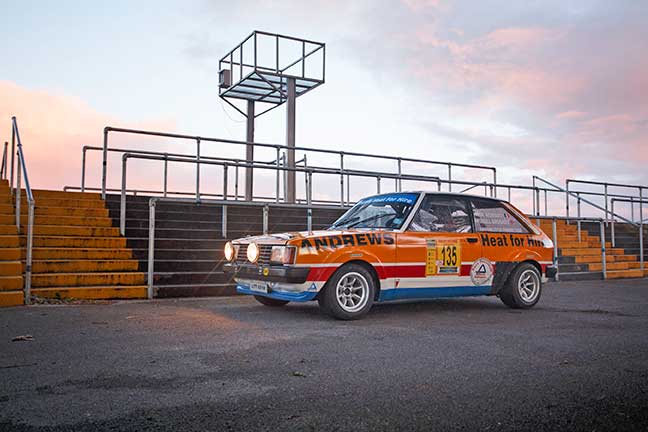 Trucks from all over the world will descend upon Gowran for this year's event with a full truck show on the day. Just like last year, the trademark "Truck Track Convoy" will close the 2016 event in spectacular fashion. This was, without question, one of the highlights of 2015 and promises to be even bigger and better this year.
Complimenting all the high-octane action this year will be Euroshow Funfair, which will be open from Saturday July 16th at 5pm to Sunday July 17th at 8pm. A food and drink quarter will operate throughout the day, with live music and DJ also.
 The Gowran Festival Of Speed takes place on Sunday July 17th 2016 with gates open from 11am. Tickets are €10 for adults and kids go free! For more info visit www.GowranFOS.com or find us on Facebook.