White Gold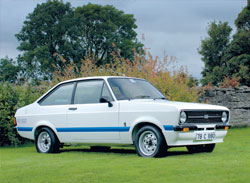 Classic rear-wheel-drive Ford Escorts have long been hot property on the classic and performance car scene, and king of these are the twincam RS1600 Mk1s and RS1800 Mk2s so beloved of motorsport users in their day. This RS1800 has to be one of the fi nest survivors, having recently been re-fettled to perfectly replicate just how it left Ford's 'Advanced Vehicle Operations' department in 1978.
Laws of Attraction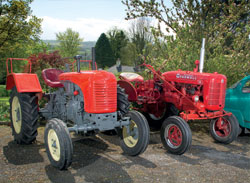 Tommy Lawless from Co. Waterford first sat upon the Farmall A you see here over 55 years ago, when it was delivered to his father to run his saw bench. Today, it forms the centrepiece of a trio of original Irish classics that also includes a single-cylinder Steyr and a Saab 95 V4.
Property Bubble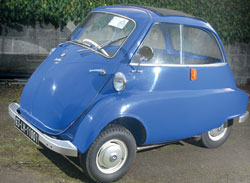 One of the archetypal "bubble cars" of the 1950s and 1960s, the BMW Isetta was one of the fi nest of this interesting genre, offering genuine usability on the road. This original Irish example was rescued from a long disassembled state and has been rebuilt from top to bottom.
The Mother of Invention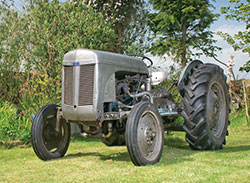 Some classic tractor owners keep their machines in original, "off – farm" condition, others restore them to better-than-new condition, and others again like to put their own, unique stamp on them. Dan O'Connor from Cork has certainly created something unique here, not for polishing at shows but for working hard on the farm.
On Two Wheels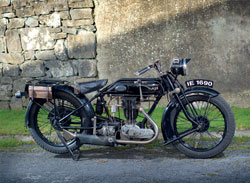 Throughout his life Fr Pat O'Neill has always had a motorbike or two close at hand, whether it be everyday transport or a restoration project in need of attention. Although a trio of classic BMW boxers have been his bikes of choice for longer trips, British bikes are what he started out on and remain close to his heart, as his collection of four attests.
Border Beauty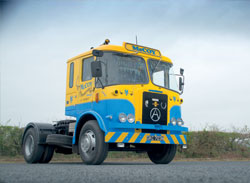 After starting out in this model in his haulage career many years ago, Armagh's Paddy McCoy recently completed the restoration of this stunning Atkinson Borderer, adding a brand-new sleeper section to the cab in the process. We caught up with it on one of its first public appearances.
SHOW REPORTS….COUNTRYWIDE
Bray Vintage Car Club Paddy's Weekend Display
COCI 25th Anniversary Weekend Rally
Roughty Valley Vintage Club Spring Run
Tipperary Vintage & Custom Rally
London Classic Car Show
Tractor World Malvern
Regulars
News & Events The latest developments from all over Ireland and abroad.
Diary Dates The most comprehensive list of upcoming events in Ireland.
Club Scene A dedicated section open to every club in Ireland to promote itself and its events.
Your Letters Have your say and get it off your chest; this is your place to say what you really think.
Q&A Each month we pitch a motoring question at Irish Vintage Scene's regular contributors.
Laid to Rust A monthly pictorial of vehicles that are rusting away in the peace of our countryside.
Past Times Ireland's best-known motoring historian, Bob Montgomery looks back at motoring and motoring events in the early days.
Model Scene News from the ever-growning world of model collecting.
Gerry's Gems Motoring historian Gerry Barrett's monthly look at some of his vintage and classic favourites.
Tales from Over the Water Clare-man PJ Francis shares with us his old vehicle adventures in the United States.
Retrospect A page of old and nostalgic motoring photos sent in by our readers.
Classifieds Looking for a classic? Well this is Ireland's only dedicated marketplace.
Behind the Wheel Dick Byrne looks back at his memories of motoring in the last century.