In great news for the VW Beetle fraternity, Doncaster, England-based Longstone Tyres now have the perfect whitewall tyre from a top-quality tyre manufacturer. Michelin are a renowned high-quality tyre producer, and their XZX tyres make up part of the Michelin Collection range. S speed-rated (112mph), the XZX offers great comfort and wet grip; 165R15 tyres were fitted to a wide variety of classic cars besides Beetles, and are also a radial alternative to 5.60-15 and 5.90-15 crossply tyres.
The 165SR15 Michelin XZX Whitewall has a 28mm white band and is perfect for cars like the VW Beetle, Karmann Ghia, non-sporting Volvo Amazon, Peugeot 403 and 404. Many classic European sports cars also fit the tyre size 165R15; however there is an ongoing debate about the relevance of a whitewall tyre on a sports car like an Austin Healey, TR6 or Porsche 356.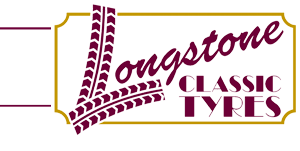 The tyre retails at £141stg each, or £540stg for four or £669stg for five. All prices are plus VAT. For more information on these and their massive range of tyres for all vintage and classic cars and motorcycles, visit www.longstonetyres.co.uk.