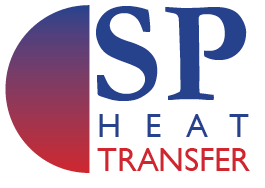 Based in Ferrybank in Waterford, SP Heat Transfer provide a number of services that would be of great interest to vintage and classic vehicle fans. These range from building and repairing bespoke radiators and exhaust systems to air conditioning repairs and refills, alloy wheel repairs, shot blasting and a relatively new service of galvanizing and zinc spraying.
I recently paid a visit to SP Heat Transfer's premises on the outskirts of Waterford City, and I was intrigued by their new technology that allows them to media blast almost anything, and then protect it by means of metallization or zinc spray galvanizing – this is basically galvanising without having to dip the item into a large bath. Instead, the protection is sprayed on with a new technology that uses a special gun that employs heat to melt a solder-like wire, which is then blasted onto the metal using air. Using this method assures that you will never have rust again in a treated item, and this metallization can then be primed over and painted over. The idea and result is simply amazing news for our hobby, and as SP Heat Transfer have a passion for older vehicles themselves I can't recommend them highly enough. Employee Steven told me that they have recently treated a complete chassis with this innovative system, and have also had lots of subframes, axles and other components for cars, tractors and other vehicles in for this service. I think this is going to become a very busy section of SP Heat Transfer's business as, at the end of the day, if you are going to the trouble and expense of a restoration you want to be assured of no rust ever appearing again on a part, so this process will be hugely popular.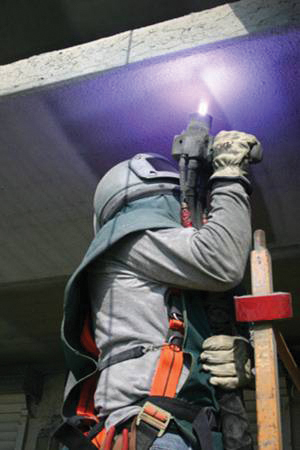 As mentioned earlier, SP Heat Transfer have many other services available to the classic enthusiast, a particularly useful one being the fabrication of bespoke stainless steel exhaust systems for any car. Obviously enough, they must have the car at their premises for this process, as this way they can tailor the system to your particular vehicle and there'll never be a doubt that it's right first-time. They carry a large selection of pipe, silencers and cats in stock at any one time, and can easily and quickly source other necessary items to create the best exhaust you could wish for. SP Heat Transfer use Longlife Exhaust System components, which have a proven record over the last thirty years, and to see some of the very tasty work the SP guys have completed so far, log onto their website and look under the Exhausts heading, where there is a gallery of systems they have built. And, it's worth mentioning that while troublesome modern diesel particulate filters thankfully aren't a problem that concerns old vehicles, it's an area that SP Heat Transfer are very specialised in, and they can give you a number of options.
We all like our wheels looking good, and this is particularly important where classics are concerned. SP Heat Transfer can repair, blast and coat your alloys with skill and attention to detail, and indeed from what I have seen from them, both on my visit and on their website, they can also turn out good old steels just as good as anyone's.
There are few thing worse than watching the temperature needle of your classic creeping up on a run, and with the golden oldies we all love it's hugely important that we have a good radiator and cooling system at our disposal. Again, SP Heat Transfer can come to your rescue here – in fact, bespoke radiator construction and radiator repair was once their core business, and in recent times this has expanded to provide many other services. For example, if you are lucky enough to have a classic with air conditioning they can help you with that too. That is, if we ever get a warm summer!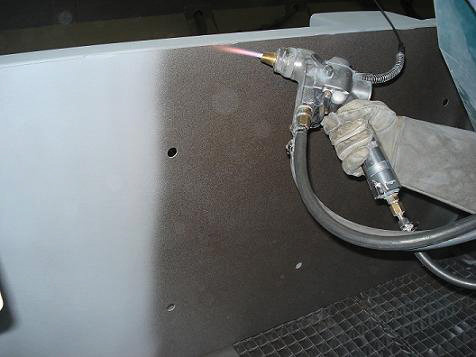 Overall, SP Heat transfer is a one-stop shop for many services we all need regularly, and are easily accessible in Waterford. So, if you need any of the above services why not give them a call and see if they can help you out? They take great pride in their work, and Stephen and the lads love to see older vehicles wheel their way. Remember, it's not all about cars either – all services are available for all types of vehicles. To see examples of some of their work, and for more information about their services, log onto www.spheattransfer.com. Alternatively, you can pick up the phone and  call them on 051 832273 or 087 2508467. As ever with all our advertisers, we'd ask you to please tell them that Irish Vintage Scene sent you.