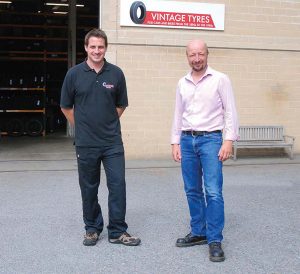 Back in September I called into our friends in Vintage Tyres, who are based on the grounds of the UK's National Motor Museum in Beaulieu, which most of you will know is based in the New Forest National Park, close to Southampton. They now also have a second location at the Bicester Heritage Centre; Bicester is located just off the M40, halfway between Birmingham and London.
Vintage Tyres was founded in 1962 by a group of enthusiasts who were determined to keep older car and bikes on the road. Today, almost fifty years later, their motto is unchanged – the company is still managed and run by enthusiasts, almost all of whom have an old car or two themselves. On arrival I was delighted to meet Managing Director Ben Field and Business Development Manager David Thomson, both of whom have, in the past, attended the RIAC Classic Car Show in the RDS, so you may have met them on their stand there. David attends most of the shows across the UK and Europe that Vintage Tyres support with a trade stand, and he has an expansive knowledge of all things tyres.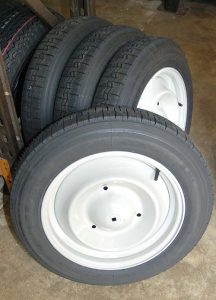 Mention the word 'tyre' and everyone will first think 'Dunlop'. Sure enough, they've been a leading brand for over a century. Today, many of the old-type Dunlop tyres are remanufactured in England for Vintage Tyres; in fact, I was surprised to find that so many tyres that are being remanufactured on behalf of Vintage Tyres or other suppliers are being made in the UK, totally by hand using the original moulds. "With the growth of the hobby in recent years it has become viable to start remanufacturing tyres such as Dunlop Aquajets, which we now have in a stock in 155/80×13 and 165/80×13," David explains, adding that these tyres are tested and meet all UK and European regulations. Currently in testing are Dunlop Aquajets in 175/70 and 185/70 sizes, a dream tyre for many older fast Fords. David tells me that regulations are very important to Vintage Tyres, and meeting these regulations can often take a lot of time, testing and creating prototypes, but it's all worth it in the end when you see the first arrival of a stock of tyres that's been unavailable for years. Currently, Vintage Tyres have a number of new sizes and makes under testing and in pre-production, so our hobby is in safe hands.
As well as other famous names such as Avon, Michelin, Firestone, Vredestein and BF Goodrich, Vintage Tyres also have their own brand: Waymaster tyres are made in Thailand and come in many sizes and types, such as crossply, beaded-edge and many more. "By producing our own brand we can be sure of availability and control the quality," David explains. The Waymaster 30 is a very popular tyre for 1930s cars and is available in a number of sizes, as is another golden oldie in the Waymsater Cord.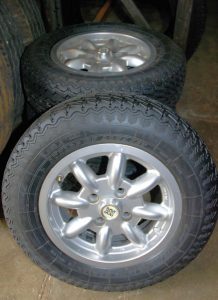 While Vintage Tyres are the go-to place for tyres for older cars, they also recognise the need for looking after the growing classic car market, and have a large selection of tyres for upcoming classics. Dunlop's Classic Tyre range is exclusively available at Vintage Tyres, and caters for many cars with a wide range of sizes available. One tyre that made a comeback this year was the Avon 195/55 VR 13, listed for the Renault 5 GT Turbo and Opel Kadett Coupe, and David tells me these are selling well in Germany, as in that country you are required to fit the tyres that are noted on the car's log book. It's not all car tyres either – Vintage Tyres have a good range of motorbike tyres, and with a big rise in the number of café racers being built, Vintage Tyres have available the original Firestone Deluxe Champion, a tyre that is a firm favourite with custom bike builders.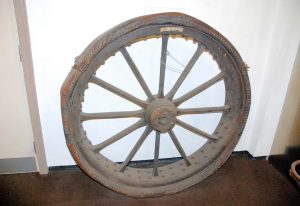 In total, Vintage Tyres have over 8,000 product lines, with almost 1,000 in stock in the warehouse at any time. There's always new stock and sizes arriving, as well as a pipeline of products in testing and production. so they really have their finger on the pulse. If you are unsure of what tyre you should have on your vintage or classic vehicle, then just pick up the phone as the knowledge base of the staff is amazing. If you know exactly what you want, why not log onto www.vintagetyres.com, where you can order and pay all in a few clicks? Don't forget – if you're calling them, tell them where you found their number. And, if you go to any of the many events at Beaulieu they almost always have a stand or presence, so be sure to pop over and say hello. I want to finish by thanking David and Ben for the warm welcome and hospitality on the day of my visit.