Humber Pie
A manufacturer unfamiliar to most of a younger age today, in their time Humber were makers of very prestigious and stately cars indeed. The US-reminiscent styling of the Series I to V Super Snipe is a rare sight today, particular in the kind of stunning condition you see in Alan Patterson's 1960 example.
Run of the Mill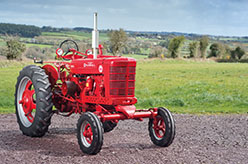 The International Super BMD was a large and powerful tractor in its day in the 1950s, and today the rare examples you'll see at shows still make an imposing sight. However, the example you see here has a unique history and has remained in the same part of Co. Cork all its life.
Golf Pro
Since its introduction in 1974 the VW Golf has become as much of a motoring icon as the legendary Beetle it was designed to replace. Although the Golf is still with us today, the first two iterations are fi rm favourites on the classic scene now, as Derek Brennan's trio illustrates.
Plan Z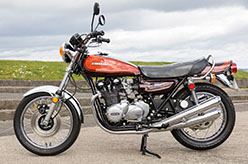 Kawasaki is often thought of as the 'Johnny-come-lately' to the Japanese motorcycle scene, but if we trace its motorcycle division back through its Meguro roots a case can be made for it actually being the oldest of the big four. Kieran Creed's award-winning Z1 shows the influence that the company has had in its time.
Combat Ready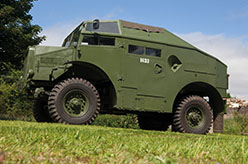 A very rare ex-Irish Army survivor, this Morris Commercial gun tractor is very lucky to still be in existence, having been restored from very poor condition by military vehicle afi cionado Ross Socci-Bannon, who's now using it as the perfect rolling advertisement for his business. In his own words, Ross runs us through the story of his pride and joy.

SHOW REPORTS….COUNTRYWIDE
Knocklong Tractor Run
Loughrea & District Vintage Club Fundraising Weekend
Millstreet Vintage Club Centenary Tractor Celebration
100 Years of Ford/Fordson Tractor Event
Ulster Vintage Commercial Vehicle Club April Meet
Wexford Sports & Classic Car Club's annual Spring Challenge
COVOC Norman Pratt Memorial Run
CRV Truck Show
North East Vintage & Classic Car Show
Ballincollig Classic & Old-Skool Indoor Show
Regulars
News & Events The latest developments from all over Ireland and abroad.
Diary Dates The most comprehensive list of upcoming events in Ireland.
Club Scene A dedicated section open to every club in Ireland to promote itself and its events.
Your Letters Have your say and get it off your chest; this is your place to say what you really think.
Laid to Rust A monthly pictorial of vehicles that are rusting away in the peace of our countryside.
Past Times Ireland's best-known motoring historian, Bob Montgomery looks back at motoring and motoring events in the early days.
Model Scene News from the ever-growning world of model collecting.
Gerry's Gems Motoring historian Gerry Barrett's monthly look at some of his vintage and classic favourites.
Tales from Over the Water Clare-man PJ Francis shares with us his old vehicle adventures in the United States.
Retrospect A page of old and nostalgic motoring photos sent in by our readers.
Classifieds Looking for a classic? Well this is Ireland's only dedicated marketplace.
Behind the Wheel Dick Byrne looks back at his memories of motoring in the last century.