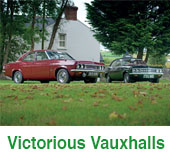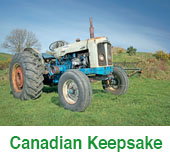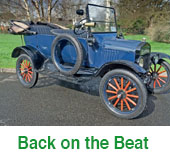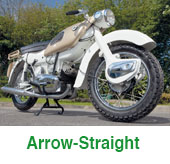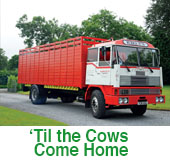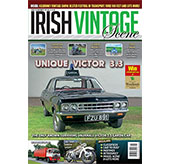 Victorious Vauxhalls
In this part of the world, mentioning a 'Coke-bottle' saloon will almost inevitably evoke reference to the Mk3 Ford Cortina. However, the Vauxhall Victor pre-empted the Ford by three years, and so this year celebrates its fiftieth birthday. To mark the occasion, we meet with a long-standing fan of the model.
Canadian Keepsake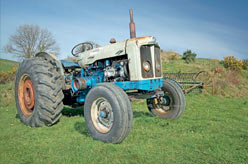 The Fordson Major E1A is most closely associated with farming on our own side of the Atlantic, but some Irish readers may not be aware that the model was successfully sold in the US and Canada in its time. This highly original and unrestored Canadian example reached our shores within the last decade, and may be unique in Ireland.
Back on the Beat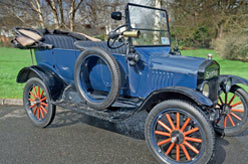 While today's Garda cars are fast and bristling with high-tech wizardry to keep the errant motorist in check, back in the early decades of the 20th century the simplicity and affordability of the Ford Model T made it a favourite with our law enforcement officers. Of these, Pat O'Connor's 1923 is a rare survivor.
Arrow-Straight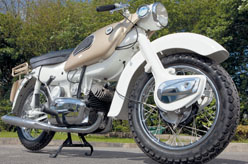 Like many British firms, Ariel commenced with the production of bicycles, but their proficiency in manufacturing motorcycles soon grew, and today theirs are some of the most collectable vintage and classic machines of them all. This Arrow has been recently restored to a beautiful standard by its owner.
'Til the Cows Come Home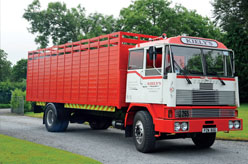 Every now and then we come across the inspiring story of an Irish-assembled vehicle that's been restored from poor condition by an enthusiastic fan. It's not often a vehicle that was actually designed and manufactured here though, as this Dennison 265 was in 1979.

SHOW REPORTS….COUNTRYWIDE
Opel Display at the Irish Classic & Vintage Motor Show

Golden Anniversary Ulster Festival of Steam & Transport

Strabane & District Old Vehicle Club Show

North Galway Vintage & Heritage Club Show

Practical Classics Classic Car & Restoration Show

"Ford Factory Recall" Vintage Road Run
Blessington VCMC Run
Breff ni Vintage Club Annual Memorial Run
Cultra Hillclimb
South Donegal Vintage & Heritage Club Run
Kilbroney Vintage Show 2017
Ford 100 Fest
Cortina Owners Club of Ireland at Charleville Show
Regulars
News & Events The latest developments from all over Ireland and abroad.
Diary Dates The most comprehensive list of upcoming events in Ireland.
Club Scene A dedicated section open to every club in Ireland to promote itself and its events.
Your Letters Have your say and get it off your chest; this is your place to say what you really think.
Q&A Each month we pitch a motoring question at Irish Vintage Scene's regular contributors.
Laid to Rust A monthly pictorial of vehicles that are rusting away in the peace of our countryside.
Past Times Ireland's best-known motoring historian, Bob Montgomery looks back at motoring and motoring events in the early days.
Model Scene News from the ever-growning world of model collecting.
Gerry's Gems Motoring historian Gerry Barrett's monthly look at some of his vintage and classic favourites.
Tales from Over the Water Clare-man PJ Francis shares with us his old vehicle adventures in the United States.
Retrospect A page of old and nostalgic motoring photos sent in by our readers.
Classifieds Looking for a classic? Well this is Ireland's only dedicated marketplace.
Behind the Wheel Dick Byrne looks back at his memories of motoring in the last century.