Chasing Perfection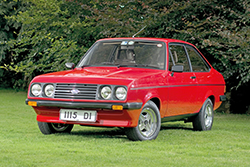 While we all strive to achieve the best possible result during a restoration or rebuild, few would go to the lengths that Paul Kennedy has put into his 1980 Ford Escort RS2000. From spending years tracking down unobtainable original parts to stripping the almost-finished car back to bits halfway though the project to improve it still further, it's been a true labour of love.
100 Years Young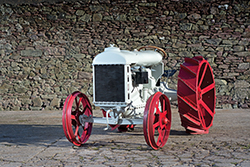 A 100th birthday is a notable event under any circumstances, but it's a rare treat to be able to bring you this 1918 MOM tractor, which celebrates its centenary this February. What's more, it's a very early example of a tractor model from a unique chapter in the history of agricultural machinery.
Green Goddess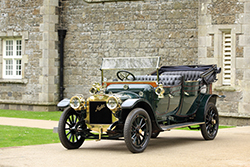 Even those with only a remote interest in motor cars, or motoring in general, will know something about the Austin brand name, or have heard of the Longbridge factory that produced them. Well, this 1907 18/24 Hertford cabriolet represents Austin's earliest days, and is the oldest surviving Austin on the world's roads.
Your Money's Worth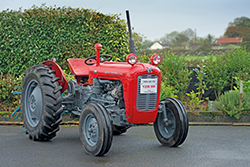 Any working vehicle, agricultural or otherwise, is destined to work for its keep, and work hard. Seamus Callanan's Massey Ferguson 35X has certainly paid for itself over and over again since he bought it second-hand in 1963, and has manys a story to tell from its busy life.
Motor-Cecil Man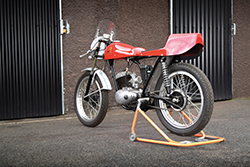 The automotive world as we know it is moving fast in technology terms, and mechanics now are more akin to surgeons operating in sterile theatres with the aid of expensive diagnostic software. Strange, then, that some of us want to keep going the nostalgia that was associated with the old days. Enter one Cecil Dickson from Sixmilecross, Co. Tyrone.
Lil' Red Pickup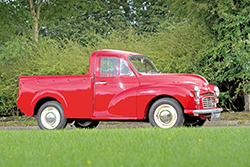 Overshadowed in terms of production by its hugely-successful saloon sibling, the Morris Minor 6cwt commercial is a much rarer sight at the classic shows. In this anniversary year of the Minor, Niall McGrath's stunning '72 pickup has caught the eye of many in the last few years, garnering a few awards along the way.

SHOW REPORTS….COUNTRYWIDE
COCI Autumn Weekend Rally

Ballincollig Vintage Motor Show

County Tillage Day

Millstreet Family Day

Tullow Vintage Show

National Ploughing Championships

Portloaise Indoor Motor Show

Streete Parish Park Vintage Rally
Regulars
News & Events The latest developments from all over Ireland and abroad.
Diary Dates The most comprehensive list of upcoming events in Ireland.
Club Scene A dedicated section open to every club in Ireland to promote itself and its events.
Your Letters Have your say and get it off your chest; this is your place to say what you really think.
Q&A Each month we pitch a motoring question at Irish Vintage Scene's regular contributors.
Laid to Rust A monthly pictorial of vehicles that are rusting away in the peace of our countryside.
Past Times Ireland's best-known motoring historian, Bob Montgomery looks back at motoring and motoring events in the early days.
Model Scene News from the ever-growning world of model collecting.
Gerry's Gems Motoring historian Gerry Barrett's monthly look at some of his vintage and classic favourites.
Tales from Over the Water Clare-man PJ Francis shares with us his old vehicle adventures in the United States.
Retrospect A page of old and nostalgic motoring photos sent in by our readers.
Classifieds Looking for a classic? Well this is Ireland's only dedicated marketplace.
Behind the Wheel Dick Byrne looks back at his memories of motoring in the last century.