Scarlet Stunner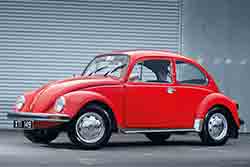 This Irish-assembled, low-mileage VW 1200 has never left the Limerick area since new. It's now in the care of its fourth owner, Limerick based Beetle enthusiast and occasional Irish Vintage Scene contributor Cathal O'Toole, who first saw it decades ago as he cycled to school.
Ferguson en Français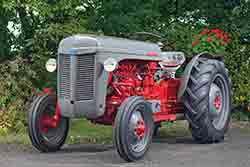 Although not as well-known here in Ireland, Massey Ferguson have a long and fruitful connection with France, producing some models unfamiliar to us in this country. The Ferguson FF30 comes from the early days of this collaboration.
The Jagged Edge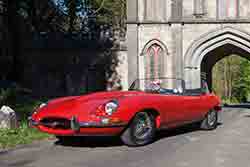 Which of us has not at some time had the desire to own an E-Type Jag? Regardless of whether you were born in the sixties, before them or since, the E-Type will turn heads in any company. Colin Sparrow climbed the classic ladder to his E-Type via a Daimler V8 and Jaguar Mk2, and hasn't looked back since.
Contract Classic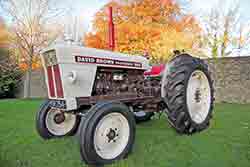 Something of a four-wheeled monument in its native area, this David Brown 990 worked for a well-known Offaly contracting family from the late sixties up to recent decades. After a long career, it's been restored and kept in Co. Offaly by a committed enthusiast.
The Silent Revolution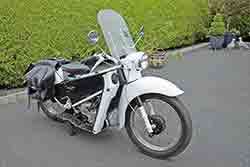 It was user-friendly, inoffensive and efficient like no other bike before it, but the Velocette LE's appeal fell on stony ground thanks to its unglamorous looks and lack of outright performance. Today, it's a quirky keepsake from one of the legends of motorcycle manufacture, and Tom Maher has brought this one back to life.
Scout's Honour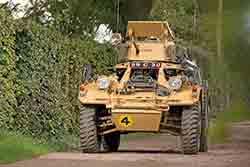 The world of collectable vehicles is a wide and varied one, matched only in scale by the tastes and imagination of the enthusiasts and owners. Not many out there would embark on the ambitious retrieval of a 1959 Daimler Ferret scout car from a European breaker's yard in order to effect a long and difficult restoration, but that's exactly what a proud pair of Cork-based enthusiasts have achieved.

SHOW REPORTS….COUNTRYWIDE
Moynalty Steam Threshing Festival

Classic Car Sale, Show & Autojumble

IVCMCC Classic Motorcycle Show

Carnew Model Show
Regulars
News & Events The latest developments from all over Ireland and abroad.
Diary Dates The most comprehensive list of upcoming events in Ireland.
Club Scene A dedicated section open to every club in Ireland to promote itself and its events.
Your Letters Have your say and get it off your chest; this is your place to say what you really think.
Q&A Each month we pitch a motoring question at Irish Vintage Scene's regular contributors.
Laid to Rust A monthly pictorial of vehicles that are rusting away in the peace of our countryside.
Past Times Ireland's best-known motoring historian, Bob Montgomery looks back at motoring and motoring events in the early days.
Model Scene News from the ever-growning world of model collecting.
Gerry's Gems Motoring historian Gerry Barrett's monthly look at some of his vintage and classic favourites.
Tales from Over the Water Clare-man PJ Francis shares with us his old vehicle adventures in the United States.
Retrospect A page of old and nostalgic motoring photos sent in by our readers.
Classifieds Looking for a classic? Well this is Ireland's only dedicated marketplace.
Behind the Wheel Dick Byrne looks back at his memories of motoring in the last century.