Miniature Marvel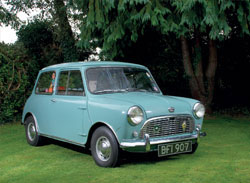 While nowadays a tightly-packaged front-wheel-drive box is the norm for car design, back in the mid-1950s it was far from it, with post-war designs with rear-wheel-drive and leaf springs still ferrying the majority of motorists around. With the launch of the Mini in 1959, all of that was about to change… This month we visit the Moynan family, who, like countless others, have taken this little car to their hearts.
Meltham Magic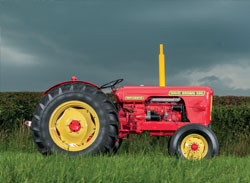 This David Brown 990 isn't the first tractor that Paddy McAtamney has restored, but its classic sixties lines and timeless colour scheme of Hunting Pink and Primrose Yellow mark it out as one of the best.
G-Force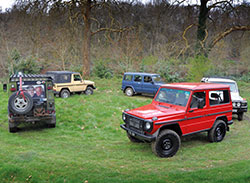 Very much an evergreen model in an otherwise evolving Mercedes line-up, the G-Wagen celebrates its 40th anniversary this year. It has a fascinating history, not least because it was cut from a rather different cloth to other Mercedes Benz models. What's the secret of its enduring appeal, and how does it fare as a classic choice?
At Your Service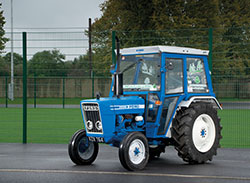 After leading a charmed life as a runabout for a famous Killarney hotel during its working life, this 1979 Ford 2600 is now up for grabs as first prize in a raffle for charity that will take place in mid-November.
It's Hard to Kill a Beetle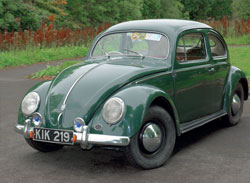 Given the chance, old Volkswagen Beetles go on forever. A now rare survivor of the early Irish-built cars, this particular old Beetle has been with its present owner for almost four decades, and had only two previous owners since when it was first registered in Dublin in 1956.
Presents of Mind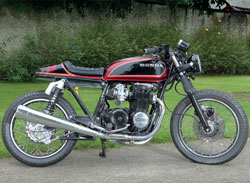 Everyone reading this feature will know just how difficult it is these days to choose a present for a loved one, as we're all overloaded with possessions thanks to the ease of ordering on the worldwide web. However, when that loved one is a motorcycle nut the decision becomes a little easier, and it was the gift of a two-wheeled project bike that brought the beauty you see here to life.
LV at First Sight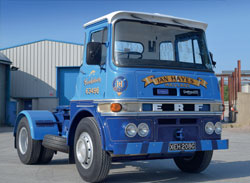 Once a force to be reckoned with in the commercial vehicle sector, ERF is now a name relegated to the history books, after its parent company MAN finally retired this historic brand in 2007. Its products are still to be seen on the classic trucking scene though, and this 1969 LV-Series shows us how things used to be.
SHOW REPORTS….COUNTRYWIDE
Ring of Kerry Run
Fiat 500s at Italian National Day
Trim Veteran & Vintage Show
Mountbellew Vintage Rally
Limerick Diecast Model & Diorama Show
IVVCC Gordon Bennett Rally
International Bugatti Rally
Mount Druid Vintage Show
Regulars
News & Events The latest developments from all over Ireland and abroad.
Diary Dates The most comprehensive list of upcoming events in Ireland.
Club Scene A dedicated section open to every club in Ireland to promote itself and its events.
Your Letters Have your say and get it off your chest; this is your place to say what you really think.
Q&A Each month we pitch a motoring question at Irish Vintage Scene's regular contributors.
Laid to Rust A monthly pictorial of vehicles that are rusting away in the peace of our countryside.
Past Times Ireland's best-known motoring historian, Bob Montgomery looks back at motoring and motoring events in the early days.
Model Scene News from the ever-growning world of model collecting.
Gerry's Gems Motoring historian Gerry Barrett's monthly look at some of his vintage and classic favourites.
Tales from Over the Water Clare-man PJ Francis shares with us his old vehicle adventures in the United States.
Retrospect A page of old and nostalgic motoring photos sent in by our readers.
Classifieds Looking for a classic? Well this is Ireland's only dedicated marketplace.
Behind the Wheel Dick Byrne looks back at his memories of motoring in the last century.