Patience is a Virtue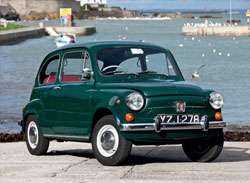 Every now and then we come across a really special restoration story about a vehicle that holds huge significance for its owner. This humble 1967 Fiat 600D has been a part of Barry Cullen's life since the late seventies, but only in recent years was it returned to the condition it so richly deserved.
Major League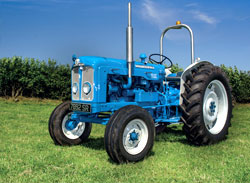 Regular readers might recognise Co. Antrim's Robert Knox, as we featured his unusual Ferguson TED20 half-track in October of 2018. Following his restoration of that family heirloom, he's since turned his attentions to this Fordson New Performance Super Major, with beautiful results.
Symphony in A Minor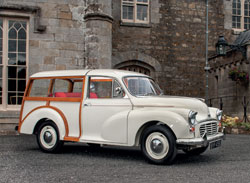 Carlsberg don't do Morris Minor restorations, but if they did they'd probably look something like Martin Csomo's white Traveller, which has been through a comprehensive makeover to look better than new.
Spread the Word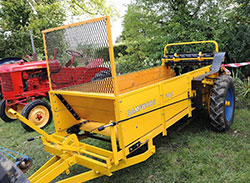 The realm of agricultural vehicle restoration is not always about tractors. This month we catch up with John Treacy from Co. Kerry, who has restored a 1950s Bamfords muck spreader to like-new condition as something different to take along to the local vintage rallies.
Flying High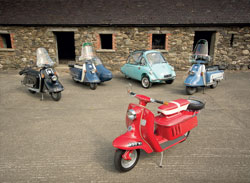 Once the scourge of Allied air fleets, now a darling of the classic scooter and microcar set, Heinkel have one of the most unusual backstories in the classic scene. Arklow's Seamus O'Brien has a passion for the marque that goes further than most, as his amazing collection attests.
Golf Pro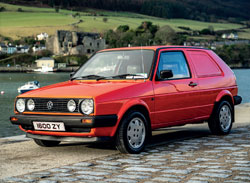 As well as being one of the world's favourite family cars, the VW Golf has also been a popular commercial vehicle over its 46-year life. Damien Boyle from Co. Louth started out in his driving career in a Mk2 Golf van, and it impressed him so much that it's still influencing his tastes thirty years on.
SHOW REPORTS….COUNTRYWIDE
IVVCC Brass Brigade Run
Spirit of Dunboyne Festival
Kilbroney Vintage Show
West Run 2019
Portlaoise Indoor Classic Car Show
Millstreet Vintage Club Model & Toy Show
Regulars
News & Events The latest developments from all over Ireland and abroad.
Diary Dates The most comprehensive list of upcoming events in Ireland.
Club Scene A dedicated section open to every club in Ireland to promote itself and its events.
Your Letters Have your say and get it off your chest; this is your place to say what you really think.
Q&A Each month we pitch a motoring question at Irish Vintage Scene's regular contributors.
Laid to Rust A monthly pictorial of vehicles that are rusting away in the peace of our countryside.
Past Times Ireland's best-known motoring historian, Bob Montgomery looks back at motoring and motoring events in the early days.
Model Scene News from the ever-growning world of model collecting.
Gerry's Gems Motoring historian Gerry Barrett's monthly look at some of his vintage and classic favourites.
Tales from Over the Water Clare-man PJ Francis shares with us his old vehicle adventures in the United States.
Retrospect A page of old and nostalgic motoring photos sent in by our readers.
Classifieds Looking for a classic? Well this is Ireland's only dedicated marketplace.
Behind the Wheel Dick Byrne looks back at his memories of motoring in the last century.