The Grand Tour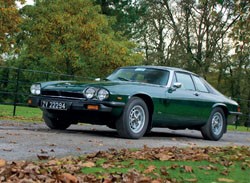 If one GT car exemplifies the 1970s, it's Jaguar's XJ-S. Successor to the E-Type throne, it took a completely different direction in terms of technology and styling, one that set the scene for the Jags that followed over the next two decades.
Big is Beautiful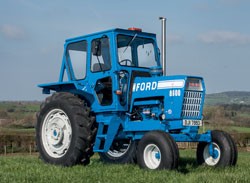 One of the largest classic Ford tractors you're likely to see, the 8600 is still an impressive sight even today. Walter Chesney's '78 model attracts attention whenever it turns out.
Back in the Dea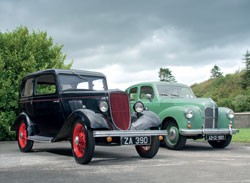 There's been a definite shift towards later and more usable classics turning up at shows in the last few years, at the expense of pre- and post-war models. This has made little impression on Francis O'Dea from Co. Clare, who prefers to stick to the older, more distinguished models.
The Avenger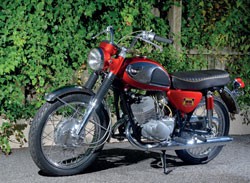 In the late sixties and seventies Kawasaki were most famous for one thing: their fast and raucous two-stroke street bikes. While the H1 and H2 'widow-makers' tend to get all the headlines, their little brother, the 350cc A7 Avenger, introduced many new riders to the marque's values and is an important model to recognise today.
Wooden It Be Nice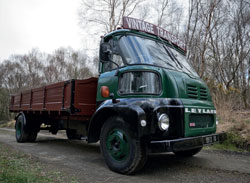 Although he'd owned vintage tractors and stationary engines, carpenter Michael McElwee always fancied tackling a classic lorry as a restoration project. This locally-sourced Leyland FG certainly fitted the bill, taking several years to bring to completion.
Regulars
News & Events The latest developments from all over Ireland and abroad.
Diary Dates The most comprehensive list of upcoming events in Ireland.
Your Letters Have your say and get it off your chest; this is your place to say what you really think.
Q&A Each month we pitch a motoring question at Irish Vintage Scene's regular contributors.
Rusty Staples William Carson's bi-monthly trawl through his classic magazine collection.
Laid to Rust A monthly pictorial of vehicles that are rusting away in the peace of our countryside.
Past Times Ireland's best-known motoring historian, Bob Montgomery looks back at motoring and motoring events in the early days.
Model Scene News from the ever-growning world of model collecting.
Gerry's Gems Motoring historian Gerry Barrett's monthly look at some of his vintage and classic favourites.
Tales from Over the Water Clare-man PJ Francis shares with us his old vehicle adventures in the United States.
On The Spanners A look at the restoration projects going on in sheds all over the island.
Retrospect A page of old and nostalgic motoring photos sent in by our readers.
Classifieds Looking for a classic? Well this is Ireland's only dedicated marketplace.
Behind the Wheel Dick Byrne looks back at his memories of motoring in the last century.