Lord of the Rings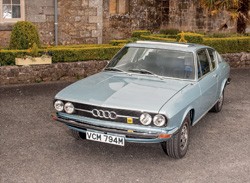 Study Paul Casey's sleek Audi Coupe S for a few minutes and you'll soon find yourself dreaming of Bavarian autobahns, Alpine passes, snowcapped mountains, Mediterranean sunshine and Monte Carlo harbour, trips that this accomplished tourer could take in its stride.
Brown Sugar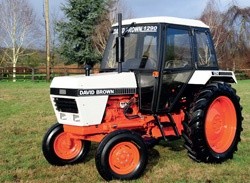 A once-famous tractor brand that's now relegated to the history books, David Brown still holds a strong attraction for nostalgic fans today. This well-restored 1290 embodies not only that attraction, but also a unique community effort to grant the wish of an ill tractor enthusiast in his time of need.
An Oxford Education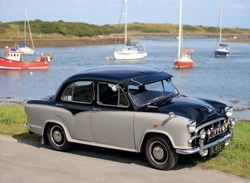 "I should never have let go of that car,", or "if I had known back then…," are commonly-spoken phrases among classic motoring enthusiasts after relinquishing possession of a treasured vehicle. Jim Kinghan from Comber in Co. Down is one such man, who is most certainly sympathetic to those sighs of regret.
Leader of the Pack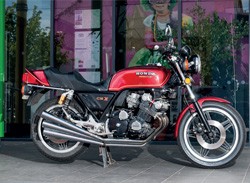 Motorcycles come in all shapes and sizes, from single- to four cylinders and from 50cc up to over two-litres in some modern machines. But, having six cylinders slung between the frame hoops gives you maximum bragging rights, particularly if they're arranged in line. Only a handful of machines have been so-equipped, and the classic Honda CBX is surely the best-known.
Vanenomics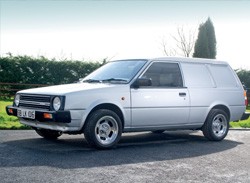 The humble car-based light commercial is perhaps the unsung hero of the haulage industry. Neither car nor truck, the light van is cheap to buy, needs scant maintenance, and is worth little at the end of its working life, usually with plenty of dents, rust and massive mileage on the clock. As a result they don't tend to survive in great numbers, making them surprisingly rare by the time they hit classic status. Joe McCarthy's Nissan Sunny van is a fine case in point. When's the last time you saw one?
SHOW REPORTS….COUNTRYWIDE
Lancaster Insurance NEC Classic Motor Show
Ulster Pre-War Austin Club Run
Long Way Home Fundraising Run
Tullyallen Vintage Run
Regulars
News & Events The latest developments from all over Ireland and abroad.
Diary Dates The most comprehensive list of upcoming events in Ireland.
Your Letters Have your say and get it off your chest; this is your place to say what you really think.
Q&A Each month we pitch a motoring question at Irish Vintage Scene's regular contributors.
Rusty Staples William Carson's bi-monthly trawl through his classic magazine collection.
Laid to Rust A monthly pictorial of vehicles that are rusting away in the peace of our countryside.
Past Times Ireland's best-known motoring historian, Bob Montgomery looks back at motoring and motoring events in the early days.
Model Scene News from the ever-growning world of model collecting.
Gerry's Gems Motoring historian Gerry Barrett's monthly look at some of his vintage and classic favourites.
Tales from Over the Water Clare-man PJ Francis shares with us his old vehicle adventures in the United States.
Retrospect A page of old and nostalgic motoring photos sent in by our readers.
Classifieds Looking for a classic? Well this is Ireland's only dedicated marketplace.
Behind the Wheel Dick Byrne looks back at his memories of motoring in the last century.