By Tom Heavey
As another bank holiday approaches, we are all left dreaming of what could have been a great weekend for our hobby. While it's disappointing, it's the right outcome – if we all play a part in reducing the spread of the COVID 19 virus, then it can only be good. We here at Irish Vintage Scene do hope all our readers and supporters are keeping safe, and that health is on their side.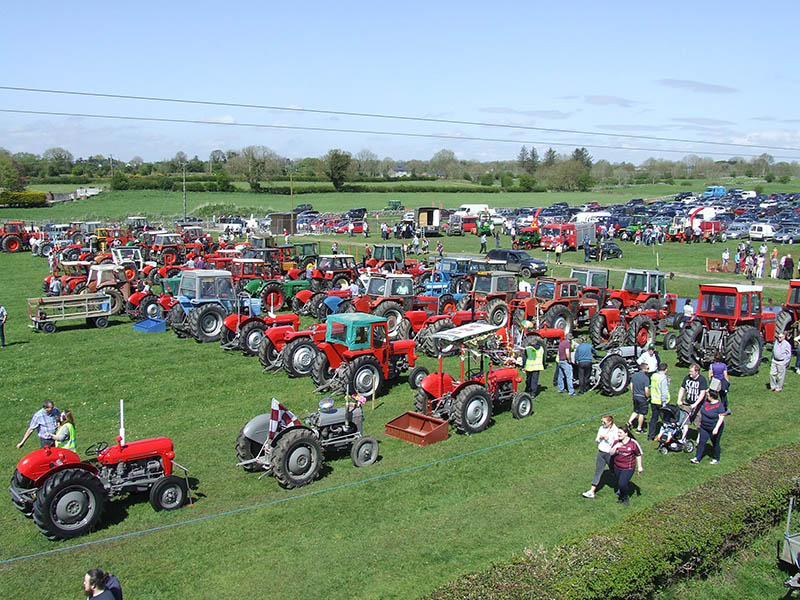 Looking at the calendar for this weekend it would have been hard for people to decide where to go. For me, it was going to be a short ten-mile journey to the Kiltulla & District Vintage Club's Show, which this year was to host the IVETA All-Ireland Rally. Kiltulla is a relatively new show on the calendar and is certainly well worth the visit. Even though it's right beside me, I have missed it for the last two years, mostly because of family commitments. That said, I have always been told that I missed yet another great show, and for that reason I was so looking forward to this year's event. I do hope they get to hold the IVETA All-Ireland again, and sure 2021 is only around the corner, so we look forward to returning to our friends in Kiltulla.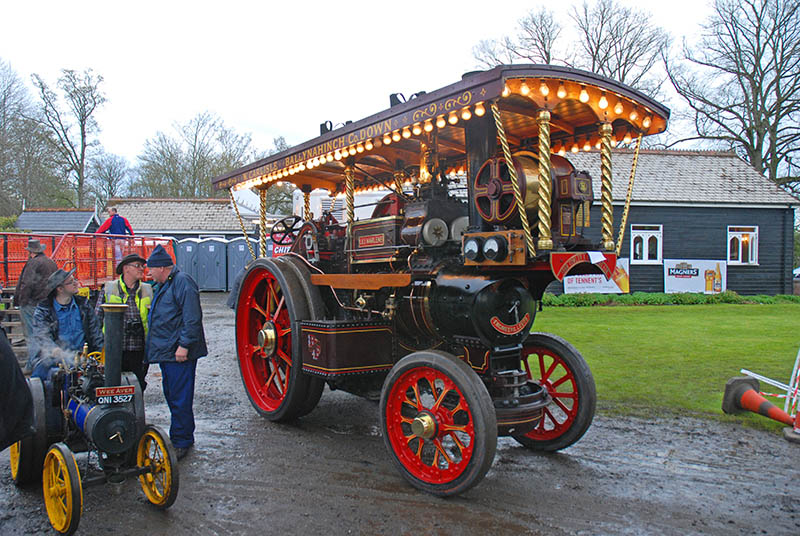 For a few years the May Bank Holiday saw me heading to the beautiful surroundings of Shane's Castle on the shores of Lough Neagh, just outside Antrim. The Shane's Castle Steam Rally is the first steam-up of the year and is well worth the long trip from the west. There, you'll find a great gathering of steam engines of course, but the Ulster Vintage Commercial Vehicle Club always have a brilliant display of trucks too; the tractor display always throws up a few nice exhibits, the working area is always crowded, and the classic cars are there in abundance.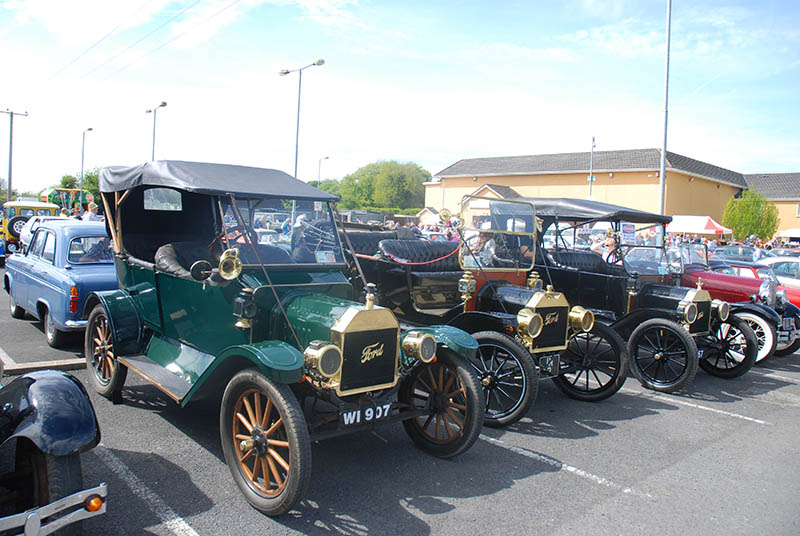 Bank Holiday Monday normally sees many enthusiasts heading to Johnstown Bridge in Co. Kildare, where the Shamrock Car & Machinery Club hold their show. This is an event I only got to for the first time in 2018 and really enjoyed the day – all the cars are parked in the neat, tarmac car park of the Hamlet Court Hotel, while the tractors and the family entertainment are located in adjoining fields. The hotel even provides indoor space for a model show, so overall it's a great event for all the family.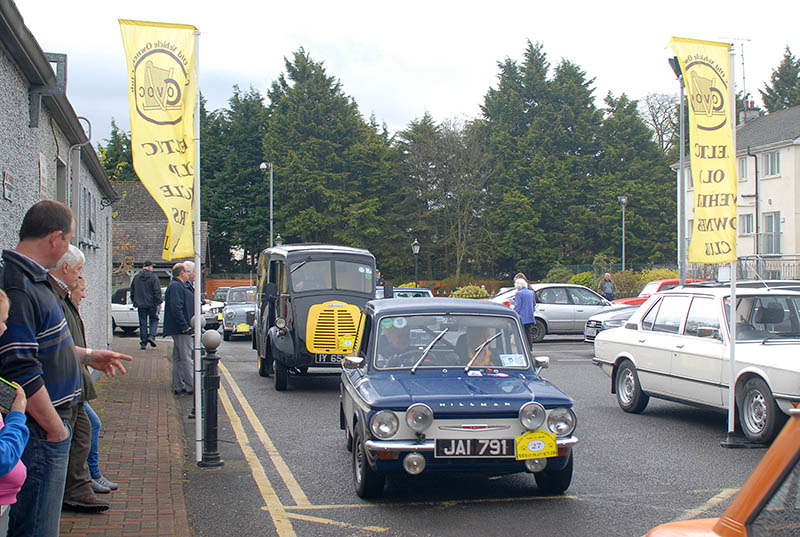 One event that has eluded me over the years is the Celtic Old Vehicle Owners Club's Norman Pratt Run. I have just never been able get to this very well-established event, which is always supported by many veteran, vintage and classic cars, both from the organising club and all over Ireland. Each year when I read the report on this event I see some amazing cars in attendance, and look forward to the day when I can join them, hopefully in one of my own classics.
Another show I love going to over the May Weekend is the Clonmel Veteran, Vintage & Classic Car Club's show. The event would have kicked off with the usual run on the Saturday and the show on Sunday. The venue for this show at Powerstown Park Racecourse is just brilliant, with a mixture of grass and hardcore access roads and parking. The club always have a great welcome for all visitors to this show.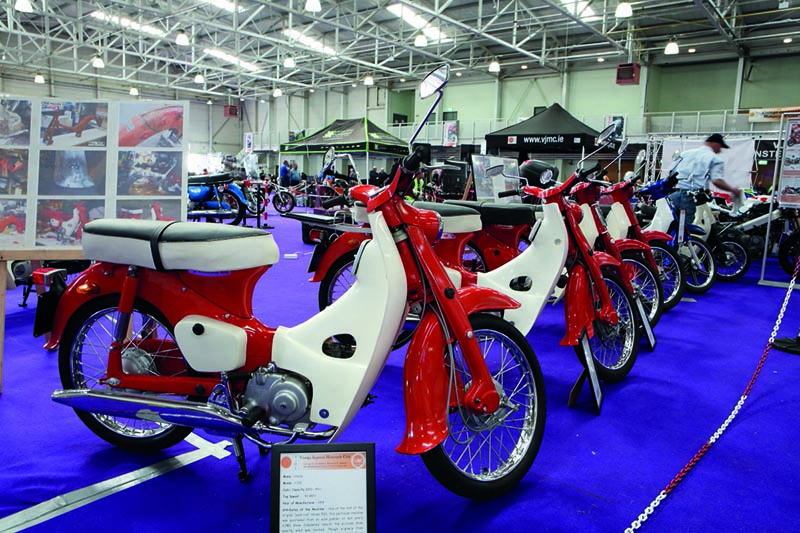 Motorcycle enthusiasts would also have been in for a treat this weekend, with the 10th Annual Vintage Japanese Motorcycle Club Show at the National Show Centre in Swords. Bike enthusiasts tell me this is a brilliant show, with the venue jam-packed with some amazing motorcycles. The 42nd Annual Galway Classic Motorcycle Rally was also to be based in the Station House Hotel in Clifden, Co. Galway, and had attracted many overseas entries this year, so that's another big loss.
This year the Bank Holiday Monday was to see a new proposed show take place in the Castleinch Venue in Kilkenny, better known locally as a car boot sale venue. Michael Power of Castleinch Venue and Paddy Looby, well-known vintage enthusiast, were teaming together to put on this new show. What a pity it's not going ahead, but I know these lads will be back there in the future.
That's it – there was so much planned, so much to do and so many places to go, but for now we must slow things down and keep safe. I hope my scribblings and the photos from these past events give you some sense of how enjoyable these will be when they return in 2021.
Here's a short video collection of images from some of these events over the years.