With the hobby being literally closed down for the last sixteen months or so, this weekend's Euro Auctions event in Irvinestown, Co. Fermanagh is an exciting prospect. The collection of classic, vintage and antique tractors, plant, machinery, motorcars, commercial vehicles and parts will take place on the grounds of the stunning Caste Irvine venue just outside Irvinestown, and will be hosted by world-renowned auctioneers Euro Auctions, who are simply the best at what they do.
The catalogue for the event is now available (see the link at end of this article) and it sure hosts some really interesting tractors, machinery and cars. Speaking ahead of the event, Andrew Crawford, who is managing the event, said: "We have some amazing lots for sale, and we have an exception catalogue covering all categories."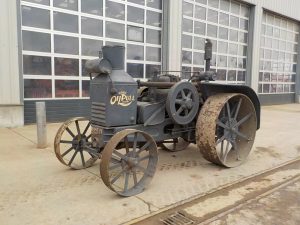 Just a flick through the catalogue throws up some amazing entries, such as a twin-cylinder Rumely Oil Pull tractor. If you have ever seen or heard one of these running you will know it's an impressive machine, and what's more, there is also another in the listing.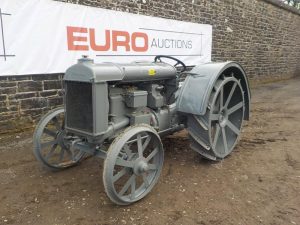 There are a number of Fordsons entered, but the 1927 Detroit-built grey Fordson with Kingston manifold is sure to attract a lot of attention due to its rarity. Ford, Ferguson, Farmall, John Deere and McCormick are all on the list of over a hundred tractors, with Ferguson well represented by quite a number of TE20s, 35Xs and 'Copper Belly' FE35s, but for sure this 1951 Ferguson TED20 petrol/paraffin with side-mounted replica baler is a very special machine.
A tractor that doesn't turn up for sale too often is a SAME Tiger Six 105, which is a rare piece and is sure to command a hefty price tag.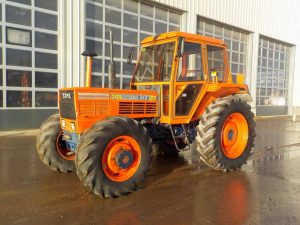 Staying on the farm there are a large number of parts entered, everything from nine-hole bars to steel-lug Fordson rims. Also in there are a pair of horse ploughs and two nice Ramsomes two-score drag ploughs. Commercial fans won't be disappointed though, with a really nice 1974 Atkinson Defender and a 1978 Bedford CF250 among a handful of commercials on offer.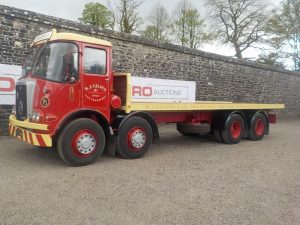 Car fans are in for a treat at the event with close on forty cars entered, from the oldest lot, a 1912 Model-T tourer, up to a 2006 Bentley Continental Flying Spur.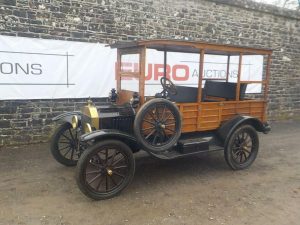 The Model-T tourer is joined by another T of interest, and that's one with an oak-framed Mifflinberg body, which gives us a rather different-looking T to the usual. Other cars in the mix include a 1924 Austin 20 Tourer, 1968 Mercedes 250SE, 1978 Mercedes 230, 1990 Mercedes 190D, 1957 Hillman Minx, a Rover P6 2200SC and a pair of Toyota Celicas from 1979 and 1983. A rat-look Volkswagen Beetle from 1973 comes with a quick-shift gearbox and coilover suspension and is sure to grab some attention, as is an immaculate 1996 Rover Metro 115 (not many of those left) or a 1991 Peugeot 205GTI.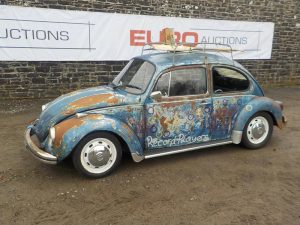 The restorers among us are sure to be attracted to the 1927 Rover 10 that looks to be a fascinating project, plus a pair of 1987 Ford Escorts which come as a job lot of two shells and some replacement panels.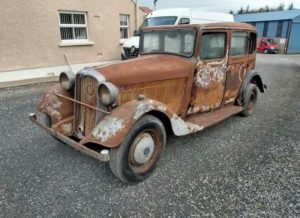 There are quite a number of lots offered in the motorbike section, and just one of interest is a 1956 BSA; its description states that it: "has some great history records with it as the bike had been used as a way of transport for Garda Síochána, as shown in the pictures provided. On the other end of the biking spectrum is a 1979 Honda CX500 trike, so it's safe to say that all tastes are catered for in this selection.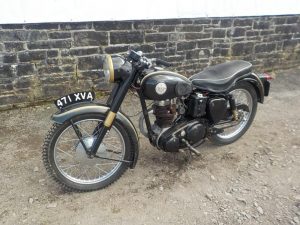 As pointed out, the auction takes place this Saturday, with the first lot under the hammer at 9.30am. Viewing is open to the public on Friday from 9am to 4pm. There seems to be something for everyone in this auction, so why not take a look for yourself?
For full information, see:
https://euroauctions.com/en/auctions/castle-irvine-collectors-auction-1st-may-2021
By Tom Heavey, pictures courtesy of www.euroauctions.com