There is a buzz of excitement within the UK's Vintage Sports Car Club (VSCC), as the light car race will be re-established at their 10th of July Oulton Park race meeting. Sponsored by vintage and classic tyre specialists Longstone Tyres, this forty-minute endurance race will be contested by an amazing array of weird and wonderful light cars and cycle cars – the likes of which has not been seen this century.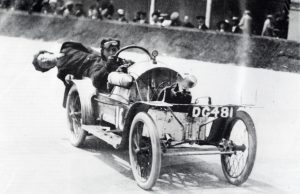 Back in the early days of motoring, small-capacity lightweight cars and cyclecars were the order of the day, featuring cotton & bobbin steering, air-cooled engines with just one or two cylinders and transmissions often dealt with by belt or chain drive. Some of the models taking part in the race include the Trojan Utility (in the 1920s it was advertised that it was cheaper to drive a Trojan on its solid tyres than walk and spend your money on shoe leather), the AV Monocar (famed for flipping over at speed due to its cart-style front axle), the Bedelia (where the driver sits behind his passenger, and the back axle moves backwards to tighten the belt drive in place of a clutch), and a Bebe Peugeot, one of the first cars designed by Ettore Bugatti. In fact, some of the cars taking part would make the chain-driven GN and three-wheeler Morgan look like commonplace cars!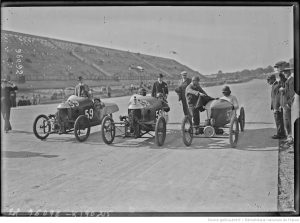 Though we may drool over fabulous cars such as the Ferrari 250 GTO and Bugatti Veyrons, at the other end of the scale we still want to celebrate the quirky and the proletariat development of cars over the years. There is a fascination in seeing an Austin 7 Chummy, a belt-driven Bedelia, a chain-driven GN and a three-wheel Morgan all abreast, dawdling into Oulton Park's Cascades Corner at a thrilling fifty miles an hour, a sight that has not been witnessed this millennium.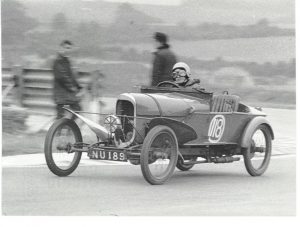 Established in 1934, over the years the VSCC has had a number of sections, but the longest surviving is the Light Car Section, which was formed in 1951. Racing for this section was soon to follow, and the first light car race was at Silverstone on 2nd May 1953, a three-lap race which was won by Frank Lockhart in his Bebe Peugeot from Nigel Arnold-Forster's Trojan (which was later timed at a 38mph top speed on the straight!) and Peter Binns in his Riley Nine Saloon.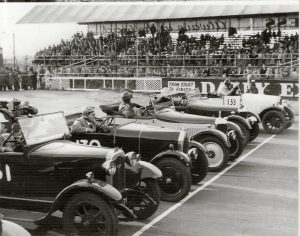 To qualify as a light-car, it must be built before 1931 and have an engine capacity of less than 1500cc. It must also be standard and unmodified, as the factory built it. The VSCC's Oulton Park race on the 10th of July will have the usual array of fabulous vintage cars such as Bugattis, Frazer Nashes, ERAs, Altas, Rileys, MGs, Lea Francis, Bentleys and more, but for 2021, with Longstone Tyres' sponsorship, there will also be an amazing array of vintage light cars ready to race – a spectacle not to be missed.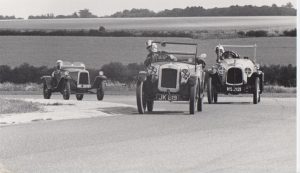 For full information on Longstone Tyres' comprehensive range of tyres for vintage and classic vehicles, see www.longstonetyres.co.uk.