With uncertainty currently surrounding the rate at which Covid-19 restrictions will be eased over the coming months, event organisers are having to think on their feet in order to predict the show season as best they can. While there are green shoots of hope, these are coming too late for many events that were scheduled for the next month or two, with two organising clubs getting in touch with Irish Vintage Scene Magazine in the past few days to let us know of postponements and cancellations.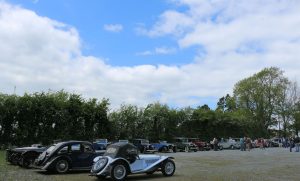 The first event to fall by the wayside for now is the Longford Vintage Club's 15th Annual Show & Field Day, which was set to take place at Connolly Barracks in the town on Sunday the 6th of June but is now postponed until further notice. Club Secretary Miceal Nolan has told us that the club do hope to still hold a show later in the year, when hopefully the way ahead is clearer, so watch the pages of Irish Vintage Scene Magazine for updates nearer the time.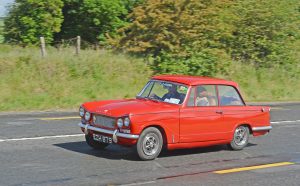 Another event to be called off is the Gerald McSweeney Memorial Vintage Run held by the West Cork-based Muskerry Vintage Club; this year's was due to be held on the 19th of June, but has now been cancelled. Again, Lar Cummins of the club has confirmed that they are planning to get out and about again later in the year, and we will watch out with interest their future plans.
In more positive news, the organisers of the annual Benbulben Motor Show held in Grange, Co. Sligo have announced that they hope to host an event with a difference on the 6th of June – this meet will only run for two hours and will be only open to exhibitors and not the general public, representing what could be an effective workaround given the current restrictions. And likewise, the committee of the annual Gordon Bennett Irish Classic Car Run based in Co. Laois have launched plans for their 2021 Drive & Donate Day, in which they invite classic car owners to take a drive in their locality taking whatever route they choose, and to post some photos to the event's Facebook and Instagram pages while also making a donation to three chosen children's charities via the event's GoFundMe page, namely LauraLynn, Bumbleance and Koins for Kids.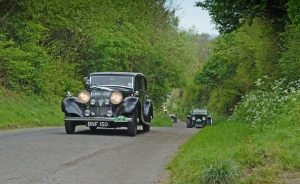 Until clearer information comes from government on when restrictions will be further eased, classic clubs and event organisers will no-doubt continue to juggle dates and come up with new and innovative ways to connect with their supporters and generate funds for worthy causes. We wish them all the best of luck in their endeavours, and ask that our readers support these events as best they can in the circumstances.
By Andrew Pollock, Editor