After a three year absence due to Covid 19, the Kilkenny Motor Club's highly-anticipated annual show will return to St. James' Park in Kilkenny on August 28th, as always on the last Sunday of the month.
"At long, long last the time has finally arrived for us in Kilkenny to play host ourselves to the vintage and classic automobile fraternity," says David Dreeling of the Kilkenny Motor Club. "We have been waiting for three whole years for this day to arrive, to meet up with old friends and like-minded buddies, and as usual there will be presentations for what the judges deem to be the best turned-out car, tractor and motorbike. Remember, as well as a vintage and classic show it is also a family fun day, so bring 'em all with you, even the dog. As usual there will be a tea-ticket in the welcome pack exhibitors will receive on your way into the show (remember to bring your tea-ticket with you to the tea hall), and there will be trade stands and autojumble in attendance too."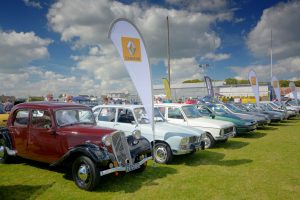 "As anyone that has been at our show will know, we don't charge our exhibitors an entrance fee, but we will have donation buckets in circulation and would be grateful for any help with the running of our show," David continues. "As in 2019, we are running our event in conjunction with the Kilkenny Sub-Aqua Search & Rescue Team, a remarkable group of people that perform mammoth tasks in all conditions. This field day would be one of their major fundraising events in the year, and they would be grateful for all your support."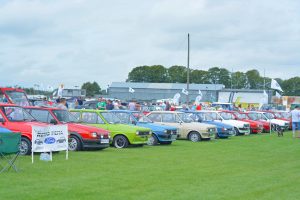 For further information on the event, call Eamonn on 087 9441900 or see www.kilkennymotorclub.com or their Facebook page www.facebook.com/Kilkenny-Motor-Club-1887197301504752 .