A unique event set in the elegant surroundings of the ballroom of the Slieve Donard Hotel in Newcastle in Co. Down every January, the Newcastle Classic & Sports Car Show always brings together a carefully curated, top-quality display of vintage and classic cars, with the organisers proud of the fact that the same car is never shown more than once, except in very special circumstances. Sadly however, we must report that one of our favourite events of the show calendar will not be able to go ahead for 2022.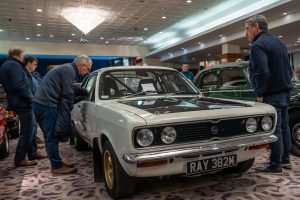 "It is with great regret that we have decided NOT to run the January indoor Classic Car Show in the Slieve Donard Hotel," writes Bill Forsythe, coordinator of this popular event. "Our date would have been the last weekend in January 2022, and we, the organisers, are as disappointed as many of you, the enthusiasts are. However, due to the ongoing Covid pandemic and the very nature of our spectators attending in high numbers over the three days, we decided it would not be possible to limit the numbers inside and have some spectators waiting outside – this would not be good practice for any indoor show, and would become a very difficult plan to implement.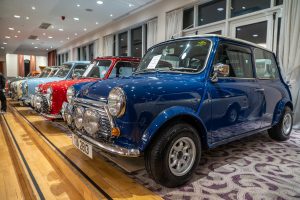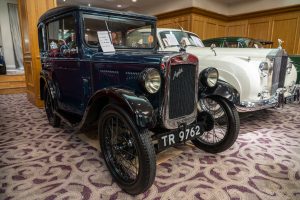 "So please, be patient for yet another year and we all hope that January 2023 will allow us to stage a classic vehicle show to remember," Bill continues. "On the behalf of Martin Cromwell and the team, may I thank you for all your support in the past, and most of all on the behalf of Cancer Research. You, the enthusiasts and exhibitors, make the show worthwhile and successful, and without your support and attendance the show would not have lasted 26 years."
We at Irish Vintage Scene can only echo Bill's sentiments, thanking all show attendees and vehicle owners for their support of the event over the years, and we look forward to seeing this show take place once again in January of 2023.
By Andrew Pollock, Editor
Photos by Adrian Crawley