US-based automotive enthusiast brand Hagerty has revealed the ten cars selected as the 2023 Bull Market List stars. For this annual compilation, experts from the unrivalled Hagerty Valuation Team spend months identifying cars from all eras that offer a great ownership experience while also using their industry-leading market data to determine which of those models may appreciate in value. While this list was compiled for the UK market, its close proximity and shared models with our own car market here in Ireland means that it makes interesting reading for Irish enthusiasts.
To compile the report, the Hagerty Valuation Team review value changes from the globally renowned Hagerty Price Guide, coupled with sales results and data. The results are then further examined to find indicators that suggest a car is rising in value and is increasingly in demand amongst car enthusiasts. While the list is aimed at people who want to find, buy, and drive a classic or modern classic vehicle, the standout advice is always to buy a car they like first and foremost. If the car later delivers a healthy return financially, that should be considered an added bonus. The selection of cars in the 2023 Bull Market List is wide and diverse, with something for most tastes and budgets, as follows:
Audi TT Quattro Sport (Mk1), 2005–2006
Hagerty Price Guide range, Fair to Concours: £5,100–£14,800 (pounds sterling)
The changes Audi made to the TT for the special Quattro Sport do make it a better driver's car than the regular TT, with only 800 ever built. Hagerty has only been tracking the Quattro Sport since the beginning of the year, but in that time average values have risen from £9,950 to £10,075, along with a 17x increase in worldwide insurance quotations in the last five years, and the value of cars quoted rising by 16 per cent in that time. Auctions are up too, eight so far in 2022, all selling, compared to four in 2021 with one unsold.
Austin Seven, 1923–1939
Hagerty Price Guide range, Fair to Concours: £8,700–£21,100 (pounds sterling)
The Austin Seven is small, simple, affordable to run and repair and jam-packed with character. Yet today, they provide an inexpensive gateway into the vintage, pre-war car scene and also make for a refreshing antidote to modern cars. Sevens are rising in value, but still comparatively affordable – last year, the average price for a Seven was £10,125 but to date in '22 that number has climbed to £14,125. This is against a backdrop of more being sold at auction, roughly a third more than last year.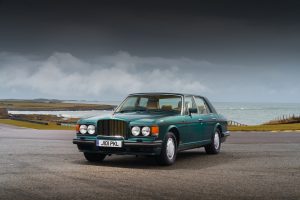 Bentley Turbo R, 1985–1997
Hagerty Price Guide range, Fair to Concours: £7,700–£23,400 (pounds sterling)
It was the Turbo R that finally gave Bentley a significant point of differentiation from its long-term partner, Rolls-Royce. The Turbo R is currently a little below its 2020 peak of £16,800, but in 2022, values have been steadily rising, and are now back to an average of £15,400. They're popular at auction, with 57 so far in 2022 – compared to 44 in the same period in 2021. It's a slow riser but could be up to 2020 levels in the next 24 months.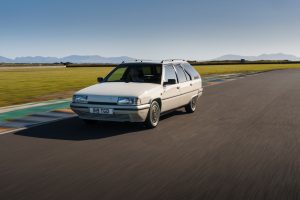 Citroën BX, 1982–1994
Hagerty Price Guide range, all variants, Fair to Concours: £800–£8,100 (pounds sterling)
The BX is a fairly new one for Hagerty, which began tracking it in the Price Guide in 2022. But in that time, the average price has gone up, albeit by a modest £25, from £2,125 at the start of the year to £2,150 at the time of writing. We're expecting values to increase slightly, probably keeping pace with inflation. It could, however, benefit from some high-profile sales – like the Group B homologation BX 4 TC that sold at Artcurial in July for €77,480.
Ford Fiesta (Mk1), 1977–1983
Hagerty Price Guide range, all variants, Fair to Concours: £1,400–£19,100 (pounds sterling)
The Fiesta's an instantly recognisable classic, and the prices of performance models like the Supersport and XR2 are already rising. Even for humbler cars like our 1.1 Popular Plus, prices are on the way up – a pre-Covid average of £3,625 has risen to £4,325, not much in monetary terms but still a 19 per cent increase. What hasn't yet been seen is a breakout sale – once a very special Fiesta (most probably a Supersport) makes £30,000 or more, this is likely to pull up the values of all early, high-quality standard model Fiestas.
Lamborghini Diablo, 1990–2001
Hagerty Price Guide range, base, SV, and VT variants, Fair to Concours: £106,000–£229,000 (pounds sterling)
This most imposing of Italian bulls could be yours for a fraction of the cost of some supercars it sparred with when new, namely the Ferrari F40, Porsche 959 and, later, Jaguar XJ220. Diablo values in the Hagerty Price Guide have been flat for some time across the model range and are currently sitting between an average of £137,500 for a standard car to £179,250 for an SV. But get ready for things to change. 45 per cent of owners are from Generation X, a group now at peak earning capacity, and median quoted values have soared in 2022 from £214,000 last year to around £260,000 now.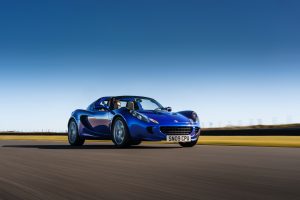 Lotus Elise (S2), 2000–2010
Hagerty Price Guide range, all variants, Fair to Concours: £11,900 to £30,400 (pounds sterling)
The series one Lotus Elise will always be the icon but today, the clever money is on the S2. This revered British sports car is actually more affordable in the UK than in the US – a standard S2 can be bought for under £20,000, where the median quoted in the US is around £40,000, and has soared recently, up by 34 per cent in the last two years. Millennials love them – around 40 per cent of Hagerty quotes are in this bracket, compared to 21 per cent worldwide.
Mercedes-Benz SL500 (R129), 1989–2001
Hagerty Price Guide range, Fair to Concours: £7,800–£32,100
Because, like SLs before and after, the R129 remained on sale for an extended period, there is a plentiful supply and buyers can afford to be picky, perhaps reflected in the number of 'no sales' seen at auction. However, prices have been on the rise for the cars that have been snapped up; the post-lockdown average of £14,550 has now risen to £17,475, a 20 per cent increase. As ever, low-mileage examples with a fastidious history documenting copious mechanical TLC, and the bigger engines, are likely to achieve the greatest increases.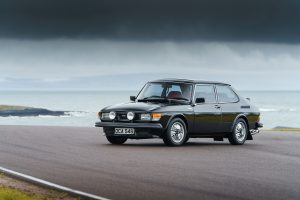 Saab 99 Turbo, 1978–1980
Hagerty Price Guide range, Fair to Concours: £4,100–£21,700
Given the rally pedigree and engineering excellence, the Saab 99 Turbo remains something of a steal. Those that are attracted to it are mostly millennials, with 40 per cent of owners in that age group. These aren't widely available cars, but we have seen a modest increase for 99s, which have seen quotes for all models lift by 4 per cent over the past two years. But a look at the 99 Turbo specifically shows a 20 per cent increase in value, but remains a rarity. In July, auction house Mathewsons sold a restoration-case car for £5,600.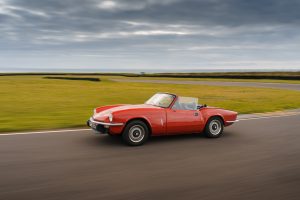 Triumph Spitfire, 1962–1980
Hagerty Price Guide range, all variants, Fair to Concours: £2,800–£28,100
The Spitfire remains a strong favourite of the Baby Boomer group, with 47 per cent of all owners from that generation (against a 35 per cent average across all cars). Values have started to increase notably: quoted values are up 27 per cent in the past two years. That's mostly been driven by valuable early cars in concours condition, nudging more than £28,100, while the Mark II sees a top value of £26,300. For younger enthusiasts on a budget, cheap cars are still very cheap to buy but often not cost-effective restorations, hence why their prices languish.
Read the full Bull Market report here, with further insight into all cars featured, and additional valuation data and commentary.
Edited by Andrew Pollock