Earlier in 2022 Ford launched their online Heritage Vault, packed with photos, brochures and other period documentation relating to their cars, and accessible to anyone with an interest in classic Ford vehicles, anywhere in the world. Now, Ford UK have added more than 1,600 new photos showcasing every car produced there, from Anglia to Zodiac, and Transit to Fiesta. The searchable artefacts are downloadable for personal use, free of charge, for the first time, as one of the auto industry's most comprehensive online databases.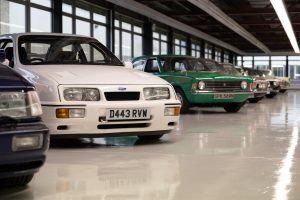 "We're opening up in a way we've never done before," said Ted Ryan, Ford archive and heritage brand manager. "Making our archives accessible for everyone online is a real passion project for me and the team. Looking back through Ford's history not only helps to educate, but can serve as inspiration as we accelerate our transformation into an all-electric and software-driven vehicle company."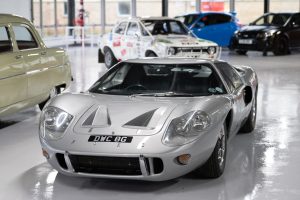 Online access to Ford's archives complements Ford's UK collection of heritage vehicles – also enjoying a new upgraded home – in Daventry, UK. Ford's new Heritage & Innovation Centre houses more than a hundred vehicles including rare and iconic models such as a Model T, Fordson Tug, Model AA Truck, Mark I Transit GEC, Mark II Zodiac, Sierra Cosworth, Escort Mexico, RS200, GT40 and more. As well as the vehicles, Ford's new site will provide access to a physical library containing brochures, owners' manuals and advertising materials of Ford's UK history.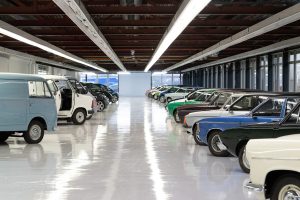 The site relocation from Dagenham has been orchestrated by Len Keen, Ford Heritage and Innovation Communications, with the help of a dedicated volunteer group of ex-Ford retiree team members. "The move to the new location will allow for greater access to this very special collection, as well as an opportunity to show our customers how Ford has played a major role in personal and business transportation within the UK over the past 100 years, from Model T to now Model E," said Len. "Although not open to the public just yet, I'm passionate about providing easier access to the collection for employees and visitors in the near future, and I'm looking forward to working with the local community on future possibilities and collaborations so we can share our story."
To access the new Ford Heritage Vault, and immerse yourself in decades of Ford history, see www.fordheritagevault.com.
By Andrew Pollock, Editor