Upcoming events listed in Irish Vintage Scene magazine: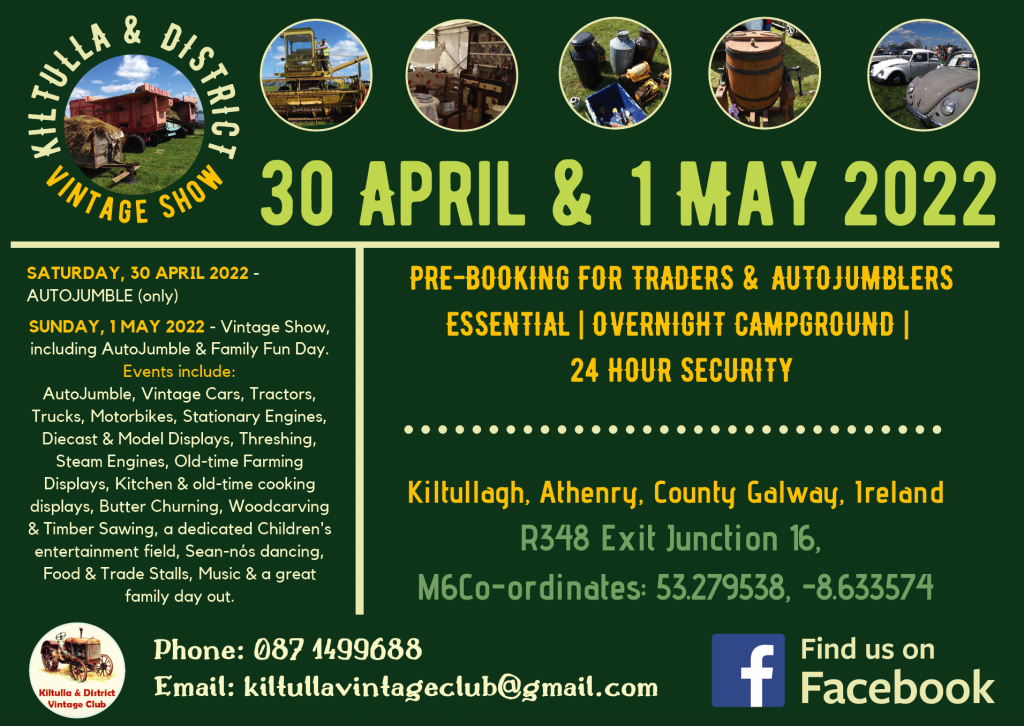 30th April to 1st May
Kiltulla & District Vintage Club rally in Kiltulla, Athenry, Co. Galway on the R348, exit 16 off the M6. Free on-site camping area and 24hr security. Pre-booking for exhibitors appreciated, but essential for traders and autojumblers; for more details, call 087 1499688, email [email protected] or see the Facebook page.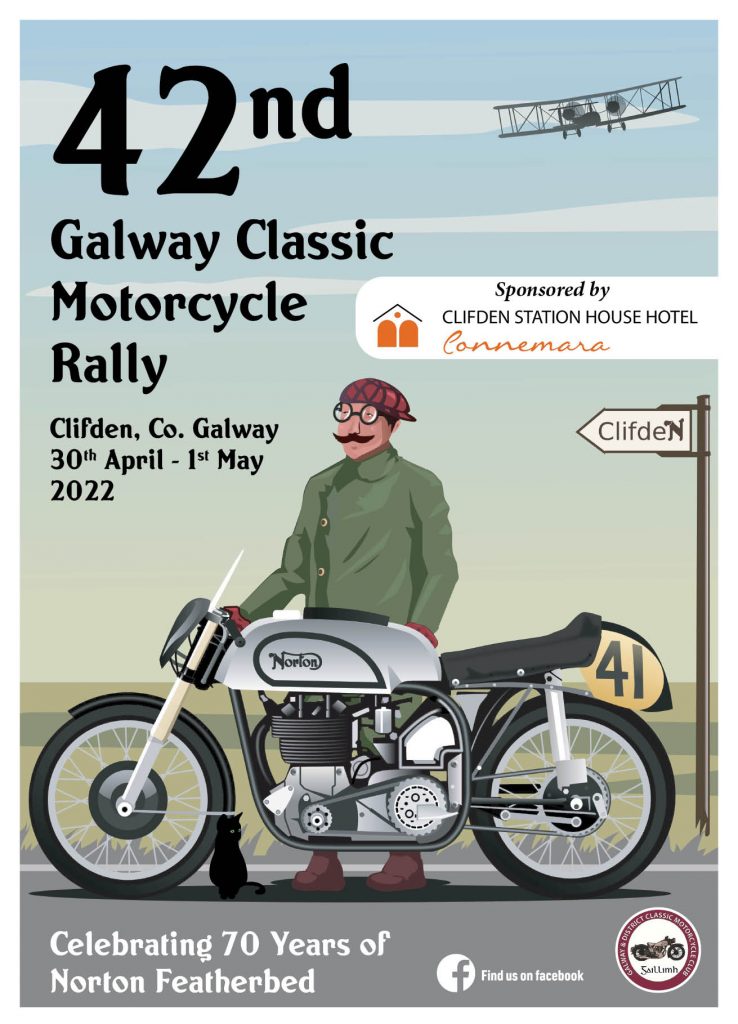 30th April to 1st May
Galway & District Classic Motorcycle Club's 42nd Galway Classic Motorcycle Rally, based at The Clifden Station House Hotel, Connemara, Co .Galway; for info, call Bob on 087 2540774, email [email protected] or see the Facebook page.
30th April to 2nd May
Ballincollig Vintage Motor Club's May Bank Holiday Weekend trip away, to Ring of Beara on Saturday and Ring of Kerry on Sunday. Further details to be announced; for details, call 087 7937560 or 085 2087785.
1st May
Longford Vintage Club annual car run; for details, call Miceal on 086 0573965.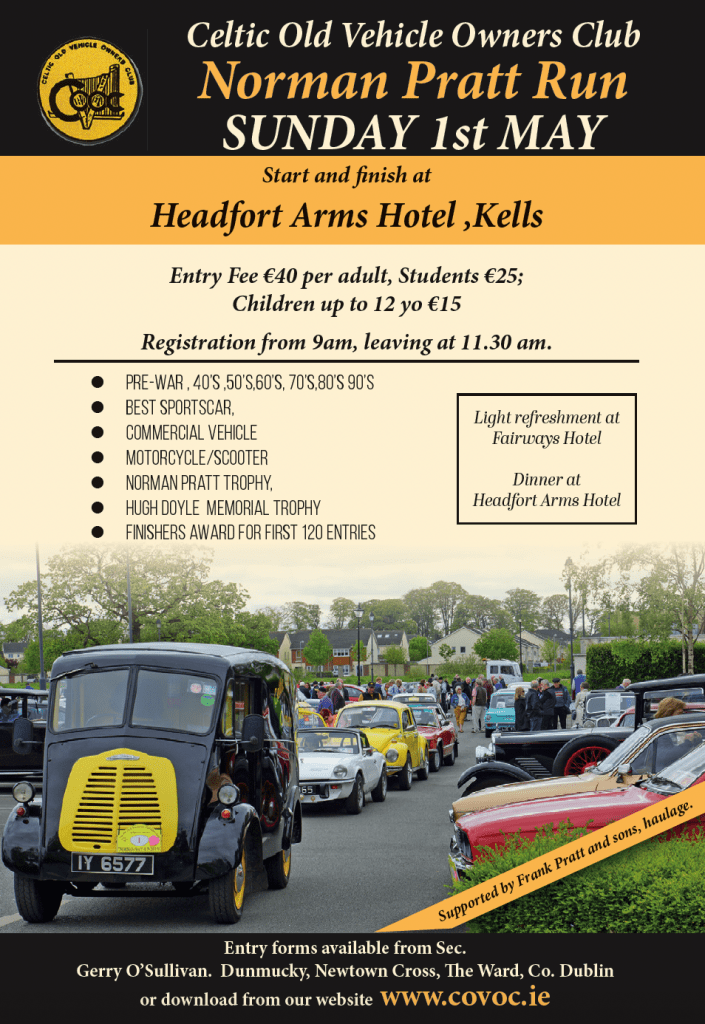 1st May
The Celtic Old Vehicle Owners Club's Norman Pratt Memorial Run. Venue to be confi rmed; for details, see www.covoc. ie or call Gerry O'Sullivan on 085 1541040.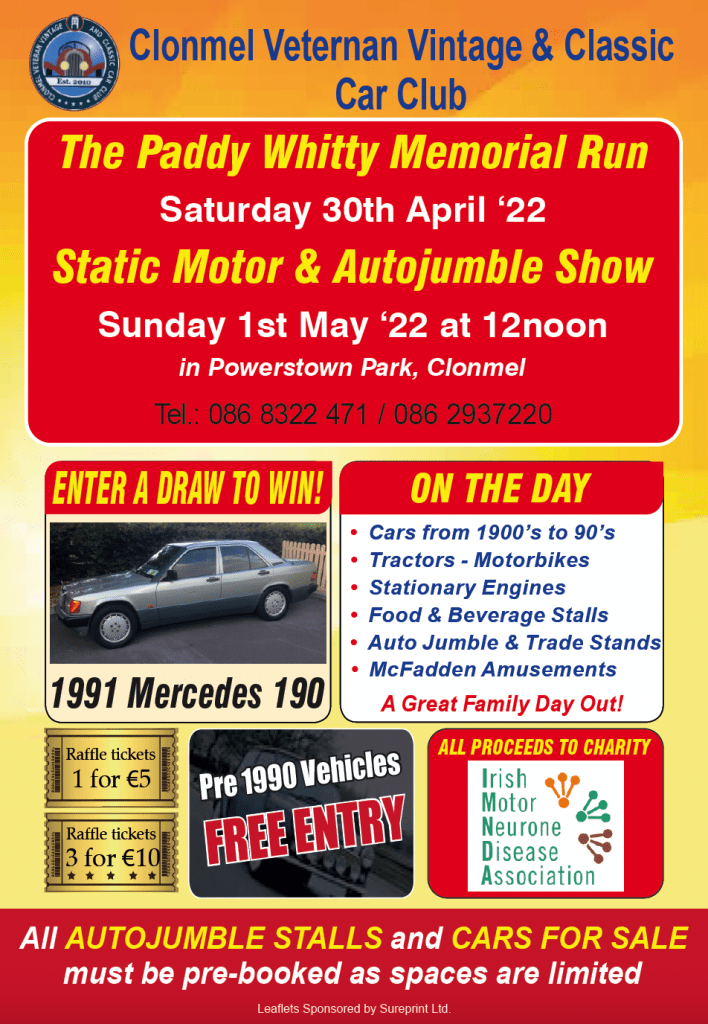 1st May
Clonmel Veteran, Vintage & Classic Car Club's Paddy Whitty Memorial Rally at Powerstown Park, Clonmel, Co. Tipperary, with car run on Saturday 30th and static show on 1st May; for details, call Bernie Lennon on 086 2937220 or email [email protected]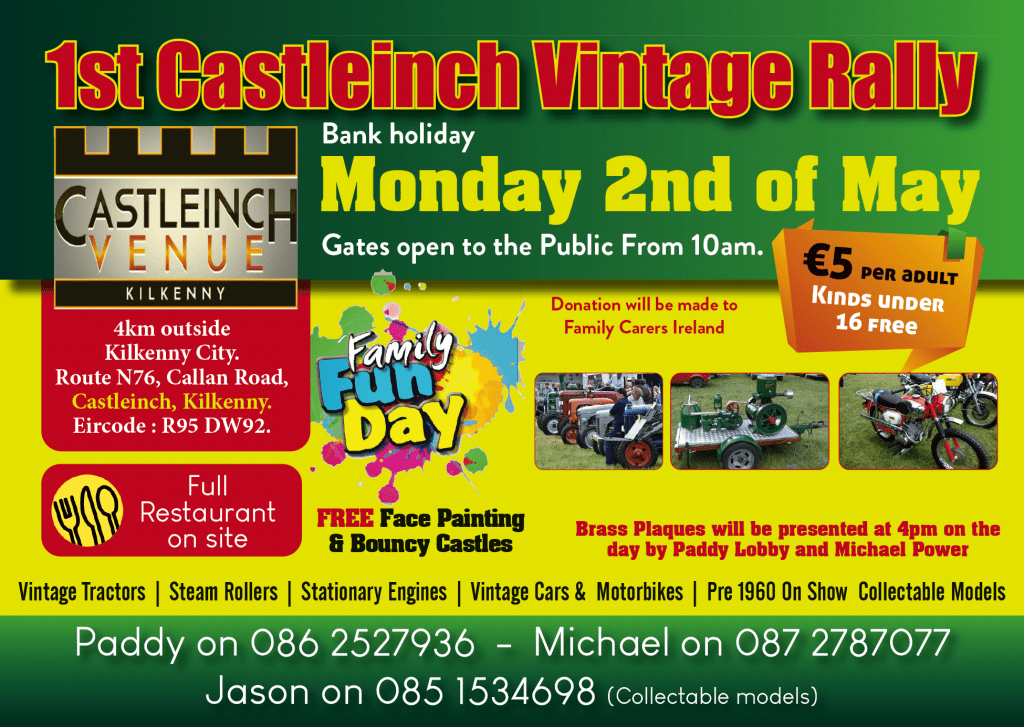 2nd May
The 1st Vintage Rally at the Castleinch venue on Callan Road, Kilkenny; for more details, call Michael on 087 2787077.
2nd May
Shamrock Car & Machinery Club vintage show at the Hamlet Court Hotel, Johnstown Bridge, Co. Meath; for details, see the club's Facebook page or call 086 3847889.
Click here if you want to list your own event.
---
Full list of this year's events is available in the Irish Vintage Scene magazine. Buy the new issue in print or digital using the links below.

---
IRISH VINTAGE SCENE ISSUE 191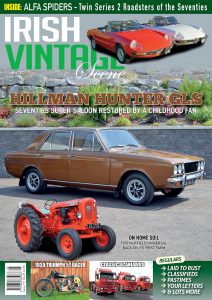 The cover of our May 2022 issue showcases a now-rare, top-of-the-line Hillman Hunter GLS, a luxurious and potent saloon in its day thanks to its twin-carbed 1,725cc Holbay-tuned engine. This one's recently been restored by a life-long fan of the model, as his father bought an identical car brand new in 1973. Our second car feature brings us another sporty pairing, this time two very original Series 2 Alfa Romeo Spiders owned by a former rally driver.
Our tractor feature this month looks at a Nuffield DM4 from 1957 that has spent almost all of its life on one farm, while our two-wheeled feature tells the story behind a very racy 1939 Triumph with a competition background and a multitude of performance modifications. Rounding off the features in this issue, our commercial feature goes to a stunning trio of classic Scania V8 trucks – a 141, 142 and 143 – that are shown with pride by a Dublin-based haulage company.
All of the usual favourites are in there too, so don't miss out – purchase your May 2022 issue of Irish Vintage Scene right here with FREE POSTAGE on the island of Ireland!