Upcoming events listed in Irish Vintage Scene magazine: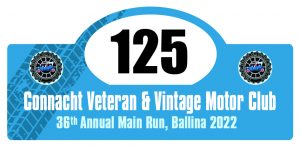 24th to 26th June: The 36th Annual Connacht Veteran & Vintage Rally, based in Ballina, Co. Mayo; for further details, call Aisling on 086 7777383.
25th June: The Great Island Motors Cobh Classic Run from the Ballynoe Inn, Cobh, P24 Y778, hosted by Cobh Classic Car Club. Check-in at 9.30am; for details, call John Dennis on 089 6000151.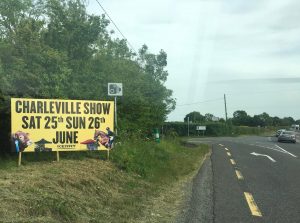 26th June NOTE DATE CORRECTION FROM LAST MONTH: Charleville Vintage Show, in conjunction with Charleville Agricultural Show, Co. Cork; for more details, call 087 944 4083 or see www.charlevilleshow.com.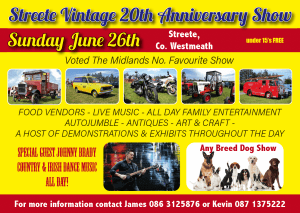 26th June: Streete Vintage Show, Co. Westmeath, celebrating the event's 20th anniversary. All stalls must be booked in advance; for details, call Kevin Brady on 087 1375222 or John Parker on 086 8301347.
26th June: Donegal Vintage & Classic Car Club Clanree Show at the Clanree Hotel, Letterkenny, in support of the Irish Wheelchair Association; for info, call Dessie Dolan on 087 6754062 or Michael Crampsie on 087 9646662.
26th June: RIAC Cars & Coffee at the RIAC premises on 34 Dawson St, Dublin 2, D02 RF90 from 10am to noon. Tea/coff ee and pastries available at €5 per person; for details, call Holly on 01 6775141.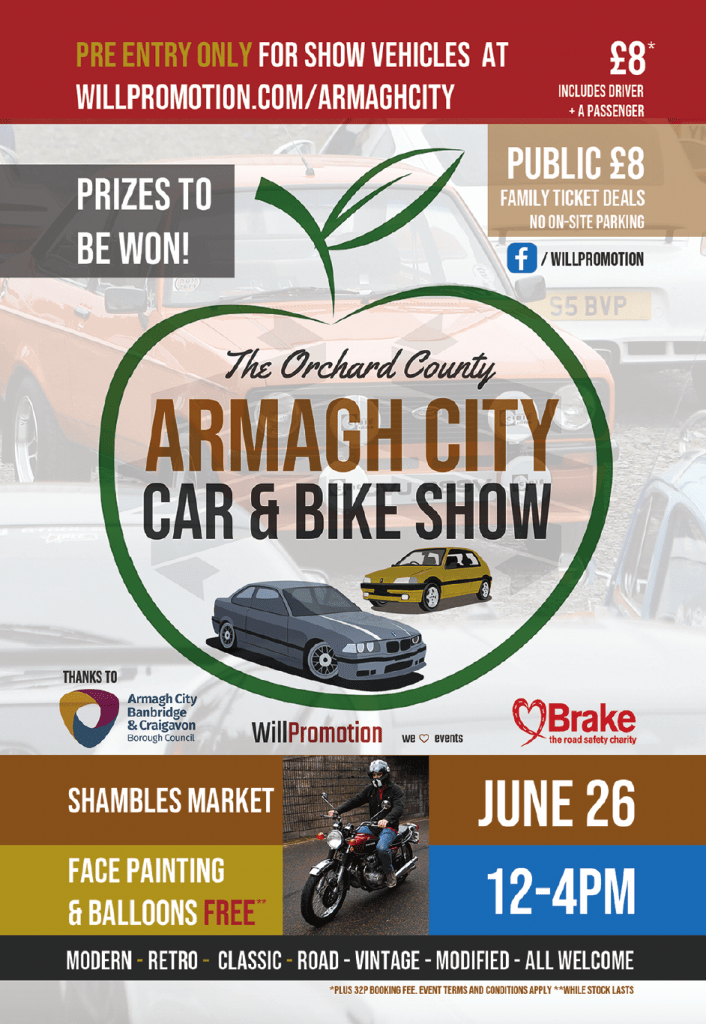 26th June: Armagh City Car & Bike Show at the Shambles Market, Armagh from midday, with prizes and kids' entertainment; for details, see www.willpromotion.com or the Facebook page.
26th June: Yesteryear Motor Club meet at Scanlon's Yard car park, Dungarvan, Co. Waterford, X35 NT68 at noon. All cars welcome; for details, call Noel on 087 9700720.
26th June: Irish Model T Ford Club early summer picnic run from Ballinadee, Co. Cork, with refreshments from 10.30am; for details, call John O'Neill on 087 2667296.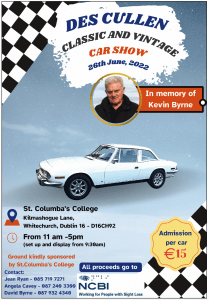 26th June: NCBI Des Cullen Classic & Vintage Car Show in memory of Kevin Byrne, at St Columba's College, Whitechurch, Dublin 16, D16 CH92 from 11am to 5pm (setup from 9.30am); for more details, call David Byrne on 087 9324340 or Angela Cavey on 087 2403300.
Click here if you want to list your own event.
---
Full list of this year's events is available in the Irish Vintage Scene magazine. Buy the new issue in print or digital using the links below.

---
IRISH VINTAGE SCENE ISSUE 193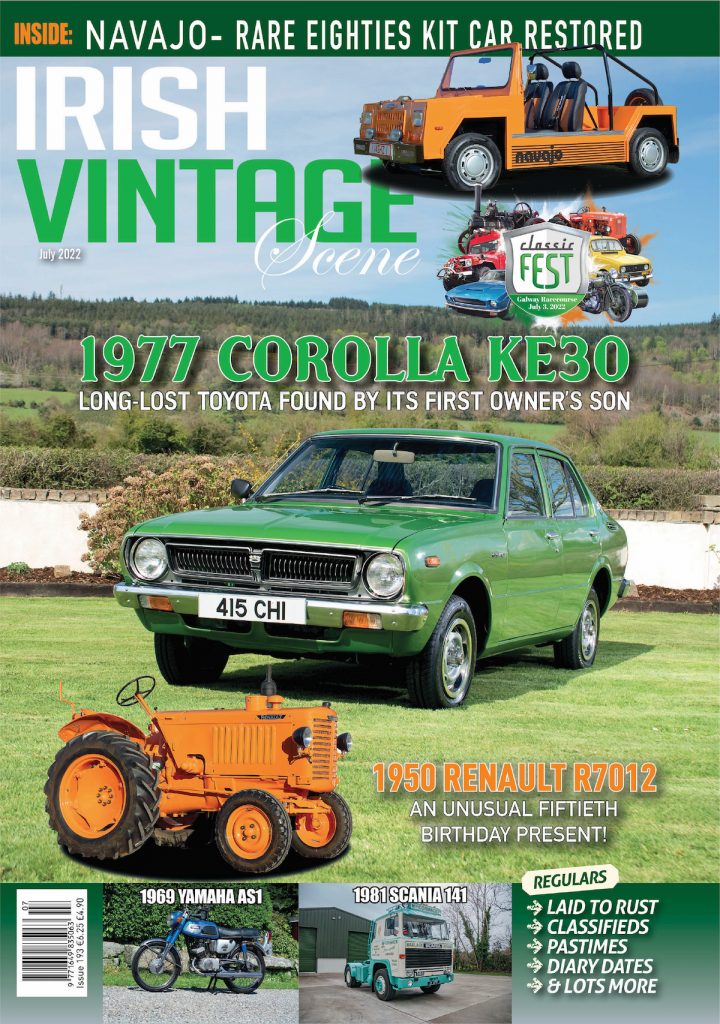 The cover of our July 2022 issue goes to a heartening story for anyone that's been searching for a long-lost car from their past. This Toyota enthusiast had been looking to buy a Corolla KE30 due to fond memories of the one his father bought new in 1977, and unwittingly managed to buy that very car after it had been on the missing list for over forty years! Now fully restored, unlikely to ever leave his family again. Our second featured car is a real rarity, one of just twelve Langridge Navajo kit-cars sold in the mid-eighties and is just fresh out of a comprehensive rebuild in Northern Ireland.
Our tractor feature this month tells the story of a 1950 Renault R7012 that was a surprise birthday present for its owner, who now uses it for vintage ploughing matches. Our motorcycle feature outlines one fan's love for his very original 1969 Yamaha YAS1, and our commercial feature showcases a Scania 141 and Volvo F10 owned by a Longford family steeped in haulage.
All of the usual favourites are in there too, so don't miss out – buy your July 2022 issue of Irish Vintage Scene right here with FREE POSTAGE on the island of Ireland!