Upcoming events listed in Irish Vintage Scene magazine:
7th May
Irish Veteran & Vintage Car Club's spring social run for cars up to the 31st of December 1992; for further details, see www.ivvcc.ie.
8th May
Carlow Classic & Vintage Motor Club show at the new venue of Carlow Rugby Club, Oak Park, Carlow Town. Please note venue change from Duckett's Grove, and date change to 8th May only; for details, call PJ on 087 6722972 or Philip on 085 1015766.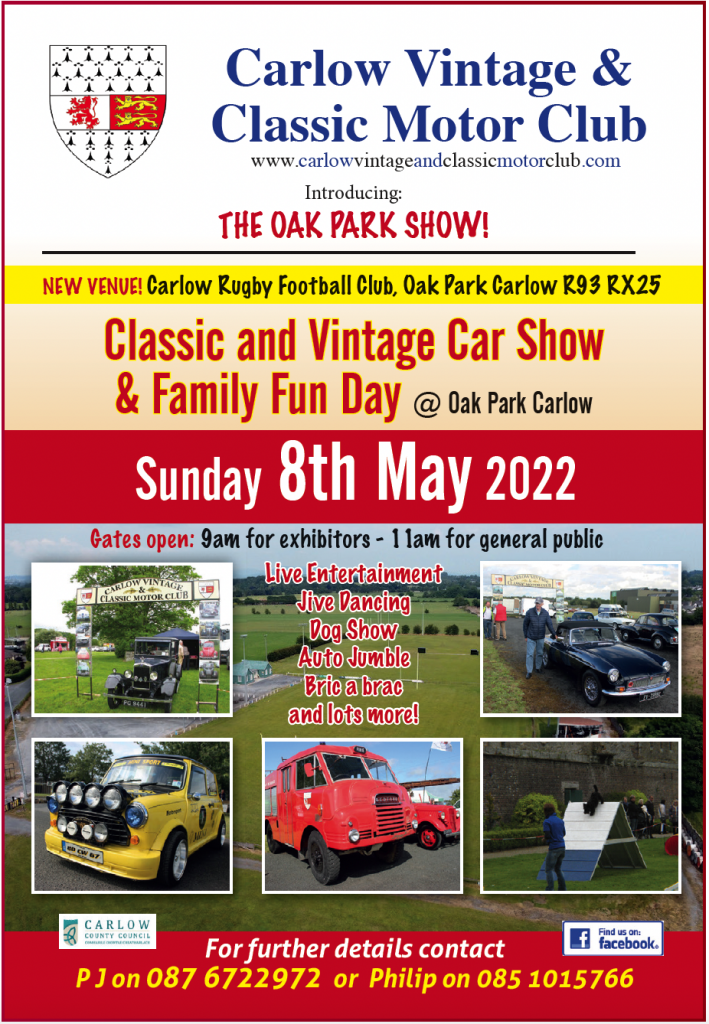 8th May
Millstreet Vintage Club Charity Tractor Run; for more details, call John O'Riordan on 086 3731842 or Danny Lane on 087 2213848.
8th May
Muskerry Vintage Club's Annual May Run, starting from the Abbey Hotel, Ballyvourney, Co. Cork; for more info, contact Lar on 087 2268752.
8th May
Meath Vintage Group charity tractor run, strictly for vintage tractors only; for details, call Bartle Browne on 087 2516771.
22nd May
KNOCKADERRY CHARITY VINTAGE RUN
In Knockaderry (Limerick)
In aid of Milford Care Centre
€20 per vehicle – or, van, tractor, truck, motorbike
Contact: Noel 0838003900 or
Mary Angle 0868846478
Click here if you want to list your own event.
---
Full list of this year's events is available in the Irish Vintage Scene magazine. Buy the new issue in print or digital using the links below.

---
IRISH VINTAGE SCENE ISSUE 191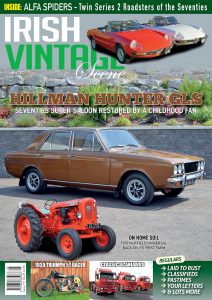 The cover of our May 2022 issue showcases a now-rare, top-of-the-line Hillman Hunter GLS, a luxurious and potent saloon in its day thanks to its twin-carbed 1,725cc Holbay-tuned engine. This one's recently been restored by a life-long fan of the model, as his father bought an identical car brand new in 1973. Our second car feature brings us another sporty pairing, this time two very original Series 2 Alfa Romeo Spiders owned by a former rally driver.
Our tractor feature this month looks at a Nuffield DM4 from 1957 that has spent almost all of its life on one farm, while our two-wheeled feature tells the story behind a very racy 1939 Triumph with a competition background and a multitude of performance modifications. Rounding off the features in this issue, our commercial feature goes to a stunning trio of classic Scania V8 trucks – a 141, 142 and 143 – that are shown with pride by a Dublin-based haulage company.
All of the usual favourites are in there too, so don't miss out – purchase your May 2022 issue of Irish Vintage Scene right here with FREE POSTAGE on the island of Ireland!