RETRO CLASSICS ISSUE 51 OCTOBER-DECEMBER

---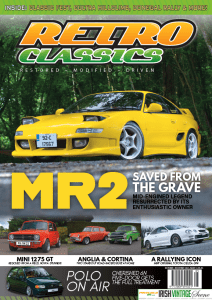 The July to September 2023 issue of Retro Classics is now on sale at good newsagents nationwide, or direct from us by ordering online quickly and conveniently. Once again we've a diverse selection of feature cars in this edition, not least our cover car, a Mercedes C123 Coupe that's not only gone through a full-on, bare-shell restoration at the hands of its enthusiastic owner, but also has had a four-litre quad-cam Lexus 1UZ-FE V8 grafted into the engine bay! Not a straightforward conversion, it required a steering rack conversion and some clever wiring, but the result is a very potent but still refined classic Merc that sounds amazing.
Further into the mag, we also feature a period-perfect rallying Hillman Imp that's decades in the making, a just-restored Ford Sierra Sapphire Cosworth that's probably the very best we've ever seen, a pair of very retro Vauxhall Chevettes from Northern Ireland and a Talbot Sunbeam Ti that has the most unique backstory we've ever heard! With a detailing guide to keep your pride and joy shining at the summer shows, a look back at the often-quirky car ads of decades past, and reports from Galway Ford Show, Craigantlet Hillclimb, Ballynahinch Classic Car Display, the MAAC All-American Car Show, London Classic Car Show, Wexford Spring Challenge, Limerick Cars at the Cathedral and the Causeway Coast Ford Fair at Portrush, there's a whole lot packed between the covers of this issue of Retro Classics, so don't miss out – get your copy at any good newsagent, order a digital edition or click here to order a copy online!
---
Irish Vintage Scene Issue 208

---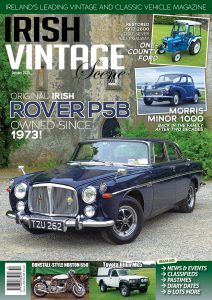 The cover feature of the October 2023 issue of Irish Vintage Scene tells the story of a true survivor, a stately Rover P5B that's been in the same Dublin family since 1973, at which point it was only six months old. In that time it has been stolen twice and had the odd prang, but was always cared for by its owner and remains a very handsome and usable machine today. Our second featured car is another once-common family motor that's now highly collectable, a Morris Minor 1000 that recently returned to its long-time former owner after 22 years apart.
This month's featured tractor is a Ford 2600 tractor that's been restored to absolutely stunning condition by a very enthusiastic young owner, after it was gifted to him by a relative after its long working life. Our commercial vehicle feature looks at a recently restored example of one of the most famous pickup trucks of all time, the Toyota Hilux, while rounding off our features for this month is the story of a unique Dunstall-style Norton 650 motorcycle that is half race bike, half work of art. Lots of the usual favourites are in there too, so don't miss out – get your October 2023 issue of Irish Vintage Scene at any good newsagent, or order it here with FREE POSTAGE!
---
LATEST POSTS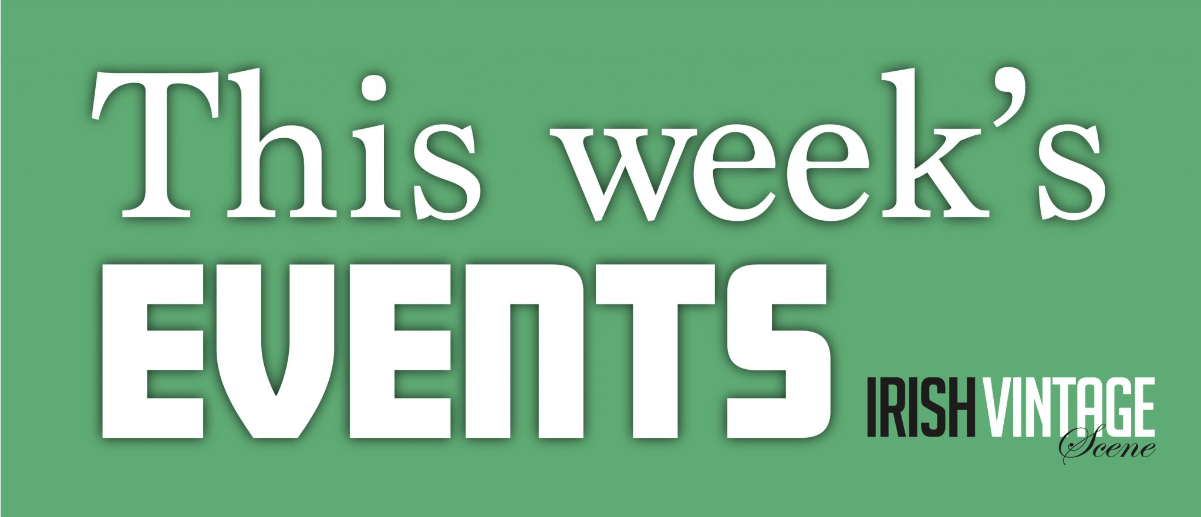 Don't put away your vintage and classic machine just yet, as there are still a good number of excellent events in store around the country this coming weekend. The first piece of news we bring you is on a sad note, in regards to Mountbellew Vintage Club's long-anticipated show on the grounds of Mountbellew Mart in Galway – this normally takes place in July, but … Read more