Well-known motoring personality Ant Anstead has just unveiled the full details of his innovative Tipo 184 kit car, developed in conjunction with Dowsetts Classic Cars in the UK. Evoking the style of the 1950 Alfa Romeo 158 driven by Juan Manuel Fangio in the inaugural season of the Formula 1 World Championship, the single-seat Tipo 184 is designed to be as easy and affordable a machine to put together as possible, with an estimated 100- to 150-hour build time depending on the owner's mechanical proficiency. The costs should be relatively low too, as the only donor vehicle required is a Mazda MX-5 Mk2 with manual gearbox, built from 1998 to 2005. While the Tipo 184 is ostensibly a race car – and will be the focus of a new single-make race series in partnership with the British Racing & Sports Car Club kicking off this year, to be followed by corresponding series in Europe and the US – it can be made road-legal, depending on the country or state involved.
The price for the basic 'starter' kit containing the main chassis, bodywork panels and other essential items costs £9,499 sterling plus VAT and shipping, while the full 'self-build' kit comes in at £16,450 sterling plus VAT and shipping, and contains everything needed to finish the project bar the donor Mazda. "It's so satisfying building and then driving your own beautiful car that I wanted to give other enthusiasts the chance to get into their garages and workshops, open up the toolbox and do the same," Ant Anstead said. "It's also important that it was extremely affordable. That's why we've kept the cost of the kit to the minimum and it's based on easy-to-source, affordable MX-5/Miata components."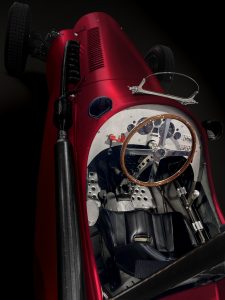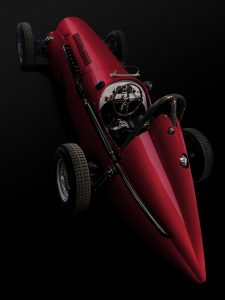 Once it's built, you have a car that will let you feel the sensations that Fangio would have experienced – balancing the car delicately in a four-wheel drift as you explore the limits of grip," he added. "It's a car that will allow you to enjoy close racing with identical cars in a one-make series, or simply the thrill of driving it down a winding country road on a summer's day."
For further information, see www.tipo184.com.