From May to early June this year a very special exhibition was hosted at Cork City Library on the City's Grand Parade. Comprised of outstanding photos and memorabilia provided by the Munster Vintage Motorcycle & Car Club, Munster Car Club and other private enthusiasts and members of Cork's motorsport community, part of the display centred around the motorsport connections with the city's famous Carrigrohane Road, notable for its long straight of almost three miles (4.5 kilometres) that made the immediate area a favourite with organisers of various motorsports events in the last century or so, from the Cork Grand Prix of 1938 to the Irish land speed record runs of the 1970s and 1980s and plenty more besides. The history of motorsport in the greater Cork region was also well detailed, from rallying to motorcycle racing to trials, and display cases packed with models, trophies and racing suits from some of the greats were also on show.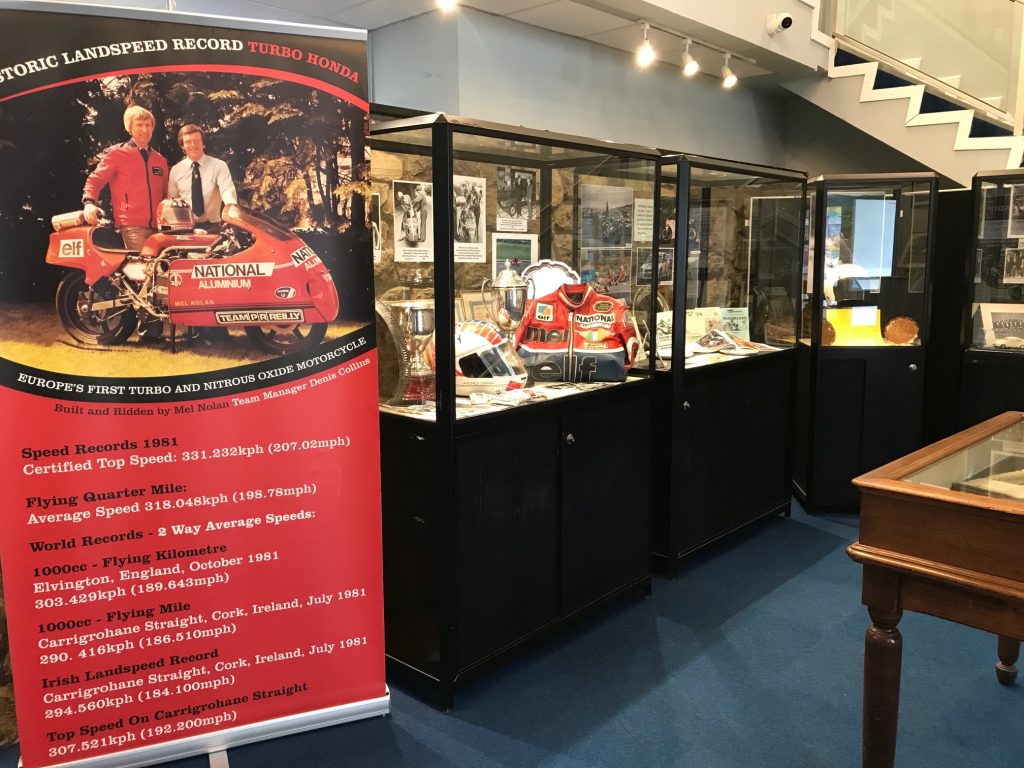 At the launch of the exhibition on May 5th both the inside of the library and the street outside played host to a fine display that included rallying Escorts and the 'Flying Corkman' Mel Nolan's record-breaking National Aluminium Turbo Honda motorcycle, as well as special guests including Mel himself and his team manager Denis Collins, Tony Skillington, CEO of the International Motorcycling Federation (FIM) and many more local motorsport personalities.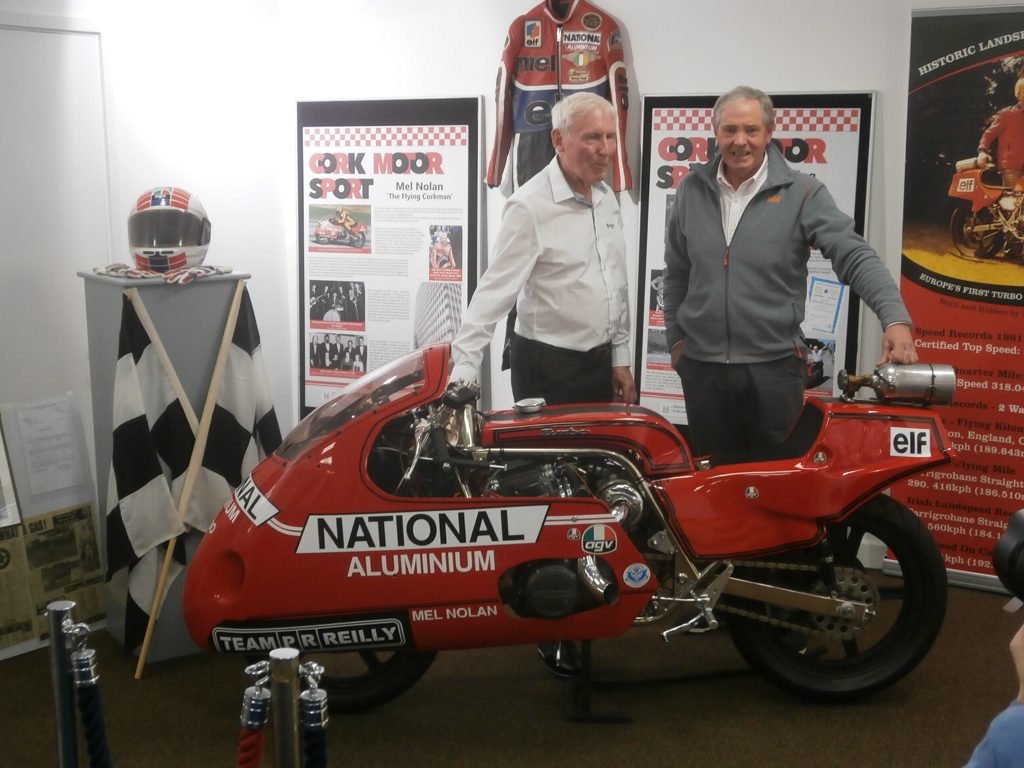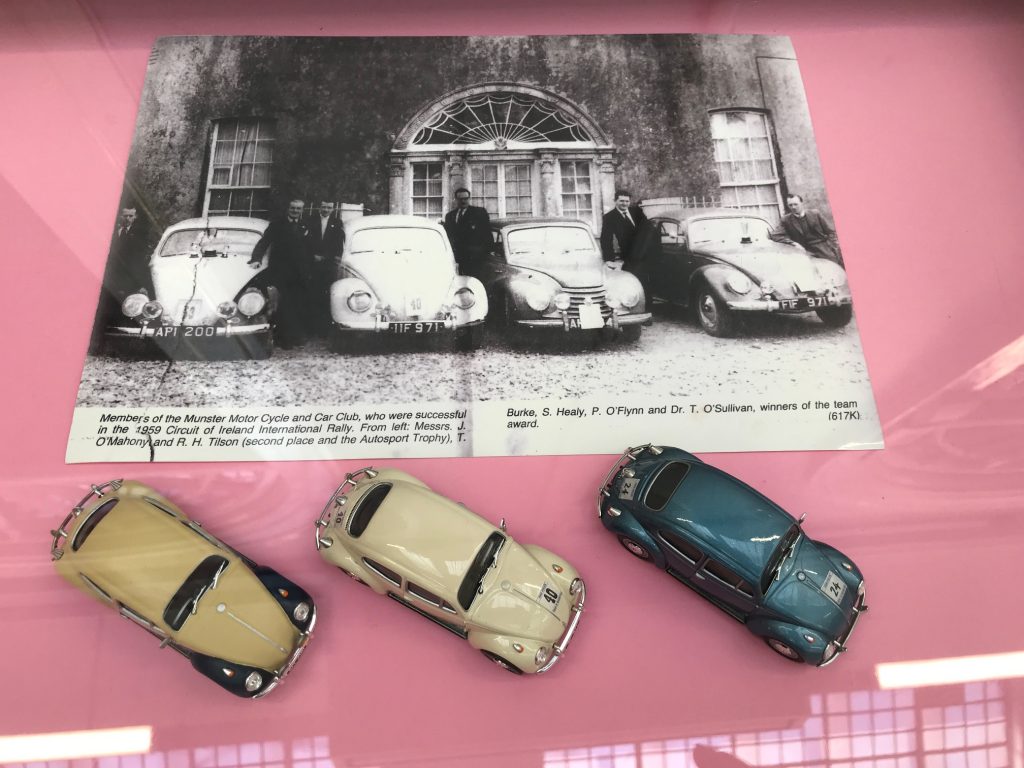 Although the physical exhibition only ran for four weeks and ended at the start of June, an online version containing a swathe of photos, video links and book copies will be available to view until the 31st of August and is well worth checking out – to access it, click on www.corkcitylibraries.ie/en/online, or follow the helpful instructions and links on the Munster Vintage Motorcycle & Car Club's webpage at www.munstervintage.com. Our congratulations to all of the enthusiasts that made this exhibition such a success, as well as Cork City Library for their support of such a worthwhile project.
By Andrew Pollock, Editor